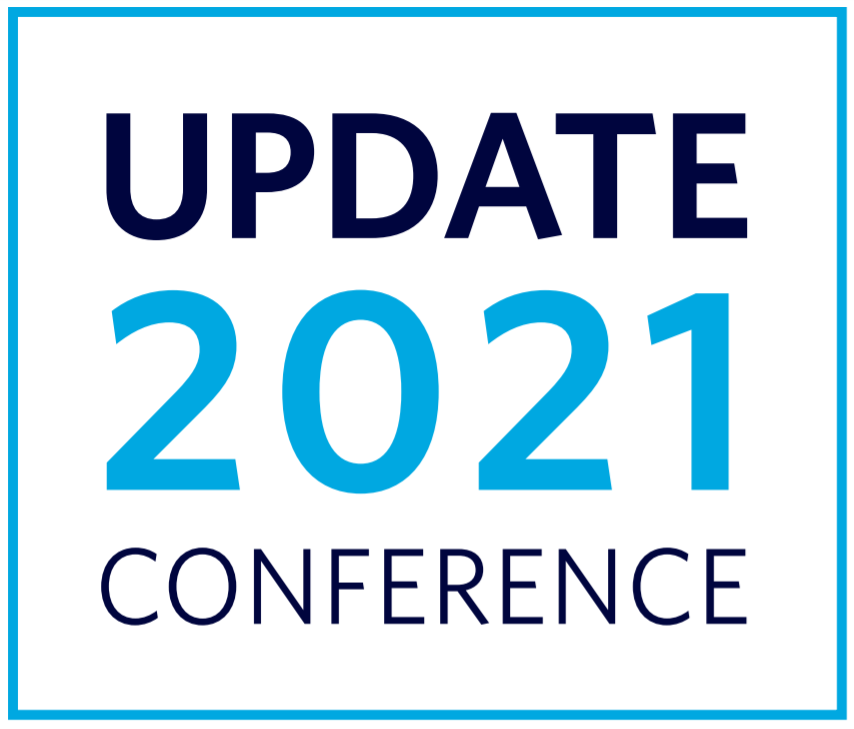 UBC CPPD PHARMACY UPDATE 2021 CONFERENCE
This year, UBC's Continuing Pharmacy Professional Development (CPPD) celebrates its 32nd annual Update Conference. Due to our current times, the UBC Faculty of Pharmaceutical Sciences will offer this program virtually.
The virtual CPPD Conference will take place on Saturday, April 17, 2021 and will allow pharmacy professionals and all health care providers to enhance and update their knowledge and skills. In doing so, attendees will be able to improve patient care, medication management, and public safety. 
Join us virtually on Saturday, April 17, 2021 at the UBC Faculty of Pharmaceutical Sciences for a full day of presentations and workshops.
Learn from passionate clinical experts while earning 5 CEUs of accredited, continuing pharmacy professional development. 
UPDATE 2021 CONFERENCE TRAILER
UBC Pharmacy CPPD Virtual Update Conference April 2021 Trailer from UBC Pharmacy CPPD on Vimeo.
The 32nd edition of the CPPD Conference includes an array of exciting topics that will contribute to your practice, including:
Identifying common drug interactions related to antiretroviral therapy and accessing web-based antiretroviral drug interaction resources.
Describing differences between glucose monitoring technologies and understanding their clinical impact as well as interpreting and using blood glucose reports to manage and motivate diabetic patients.
Describing inherent principles and developing influential communications to primary care providers and also recognizing enablers and barriers of Electronic Medical Records (EMRs) and ePrescribing.
Using strategies to increase vaccine uptake in your practice, understanding and managing vaccine hesitancy, and recognizing future opportunities for pharmacist led injections.
Understanding the unique pharmacology, benefits and harms, and comparative efficacy of Tramadol with respect to other analgesics.
For more detailed program information and to register - please visit the following:
update 2021 Conference Brochure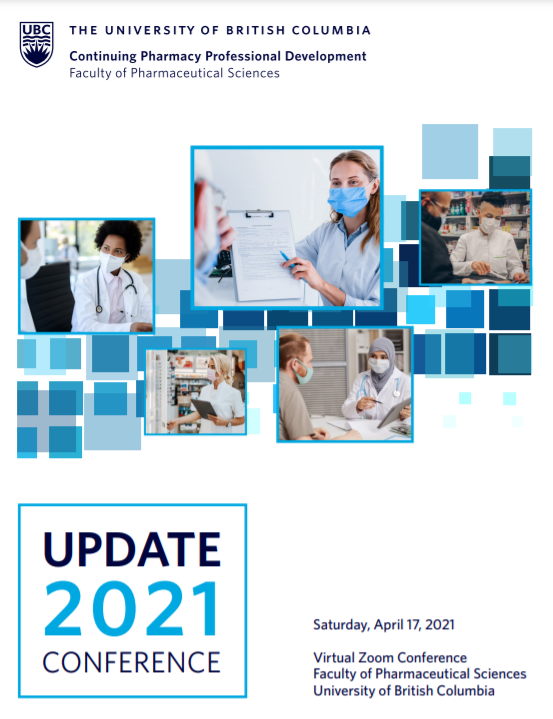 ---