Registrar and Chief Executive Officer
Suzanne Solven is the Registrar and Chief Executive Officer and brings over 25 years of leadership experience across a broad range of organizations within BC's health system. Before joining the College as its Registrar and CEO, Suzanne has held various positions such as the Associate Vice President of Audit, Investigations and Quality Assurance at Pacific Blue Cross, where she led both the Fraud Investigation Branch and the Internal Audit Branch; as well as both Executive Director and Senior Pharmacist of the BC PharmaCare program. Suzanne also served as the College's Deputy Registrar for over 9 years.
Suzanne is a current member of the Alumni UBC Advisory Council and UBC Therapeutics Initiative Oversight committee, past member of the College of Physicians and Surgeons of BC Prescription Review Panel, past Co-Chair of the National Pharmaceuticals Strategy, and past chair of the Advisory Committee on Pharmaceuticals, Canadian Agency for Drugs and Technology in Health.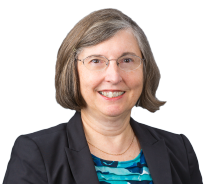 Mary O'Callaghan, CPA, CMA
Mary O'Callaghan is the Chief Operating Officer. She is a CPA, CMA with over 20 years of experience at a senior management level. She was previously the Director of Corporate Services at the Fraser Valley Regional Library, where she worked for 13 years. She also worked for the Lil'wat Nation, with her last three years as Senior Administrator. 
Director of Practice Reviews & Quality Assurance
Ashifa Keshavji is the Director of Practice Reviews & Quality Assurance. She has worked in community pharmacy for many years and began working at the College on the OnCall Line and conducting inspections. She has been a Director for the Canadian Council on Continuing Education in Pharmacy since 2005.
Director of Registration & Licensure
Doreen Leong is the Director of Registration & Licensure. She brings over 20 years of pharmacy experience from hospital, community and administrative practice. She has worked in every department within the College and has expertise in the area of assessment, certification and the development of standards, competencies and policy.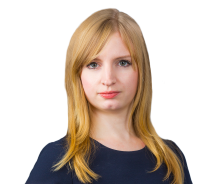 Director of Communications & Engagement
Gillian Vrooman is the Director of Communications & Engagement. She brings extensive digital communications strategy and engagement knowledge as she is also the President of the Open Data Society of BC. Prior to joining the College, she was the Communications Manager for the BC Auditor General for Local Government.