Who We Are
Founded in 1891, the College of Pharmacists of British Columbia is a vital link in the chain of trust between patients, pharmacists and pharmacy technicians.
Our job is to protect public health by licensing and regulating pharmacists and pharmacy technicians and the pharmacies where they practice. We are responsible for making sure every pharmacist and pharmacy technician in BC is fully qualified and able to provide the public with safe and ethical pharmacy care.
The College receives its authority from - and is responsible for administering - provincial pharmacy legislation.
Commitment Statement
We are committed to being an inclusive and collaborative regulator, dedicated to regulating pharmacies and pharmacy professionals in support of public safety, optimal health, and culturally-safe, equitable care – free from Indigenous-specific and other forms of racism.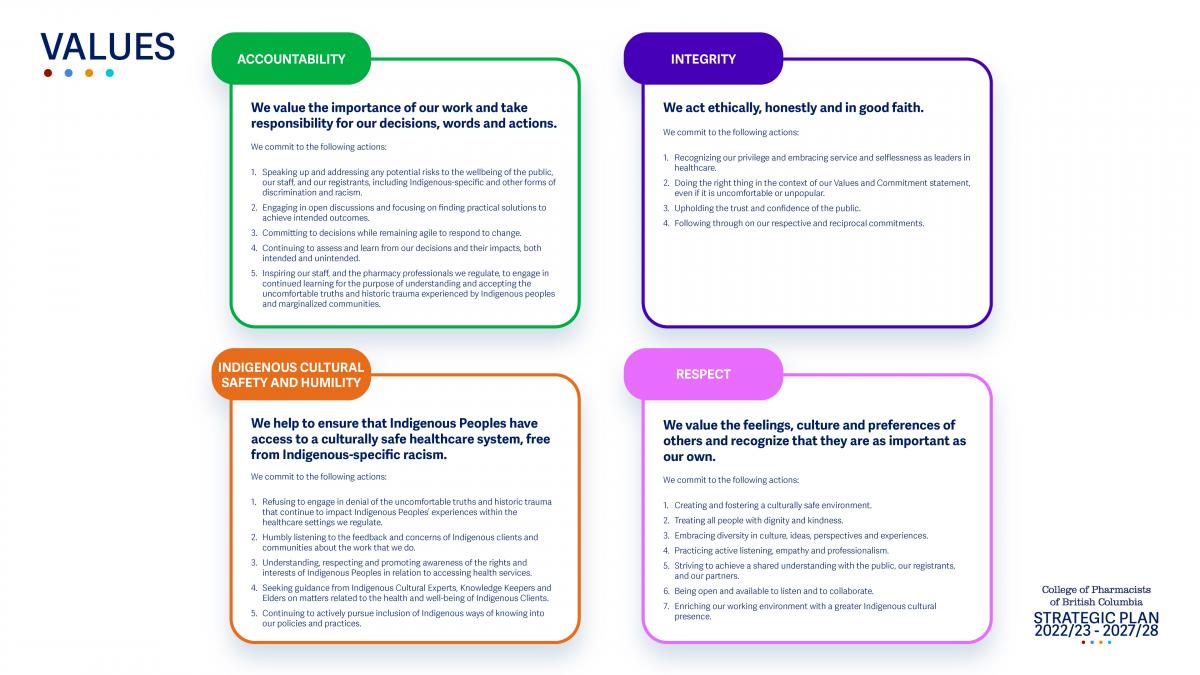 We welcome your feedback and comments at: [email protected]
Learn about our service commitment.