There are more than 1240 community pharmacies in British Columbia. 

What you may not know is far too many BC pharmacies are robbed with criminals stealing highly addictive and dangerous narcotics. Of these pharmacy robberies, 92% involve a weapon.
In the first six months of 2014, there were more pharmacy robberies than in all of 2013, which puts pharmacy professionals, their patients and public safety at risk.
The College of Pharmacists of British Columbia works to protect public health outcomes, and its Board was compelled to act. That's why DrugSafeBC was created. 
With DrugSafeBC, all community pharmacies in BC are required to have time-delay safes to store narcotic drugs as of September 15, 2015. 
The DrugSafeBC campaign features print, radio and television ads - we want to make sure that everyone knows about this important new security requirement. 
Through DrugSafeBC, we hope to achieve Safer Pharmacies. Safer Communities. 

DrugSafeBC Campaign Signage
Professional Practice Policy-74 (PPP-74) provides guidance to community pharmacies for complying with community pharmacy and telepharmacy security requirements. Section 26(3) of the Pharmacy Operations and Drug Scheduling Act (PODSA) bylaws requires a community pharmacy or a telepharmacy to clearly display signage (see below) at the dispensary counter and all external entrances. This includes Narcotic Signage for all new pharmacies at the time of licensure approval and for existing pharmacies if additional signage is required. 
Click on the images below to download a copy for printing and posting at your pharmacy. The signage should be printed in colour and trimmed to the appropriate size to provide a consistent province-wide deterrent message that additional layers of security are in place.
Narcotics Signage
PPP-74 Narcotics Large Sign 8.5" x 11"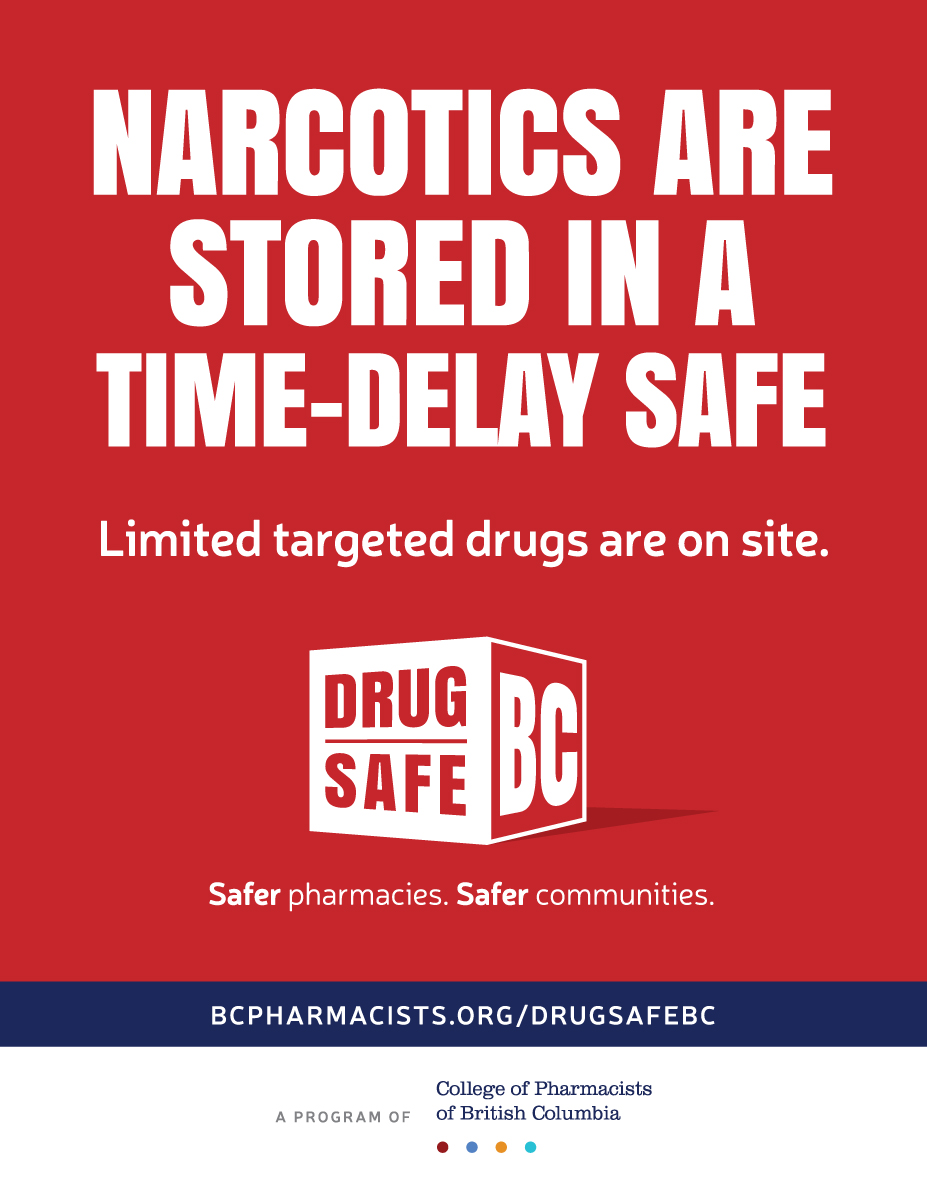 PPP-74 Narcotics Small Sign 5" x 5"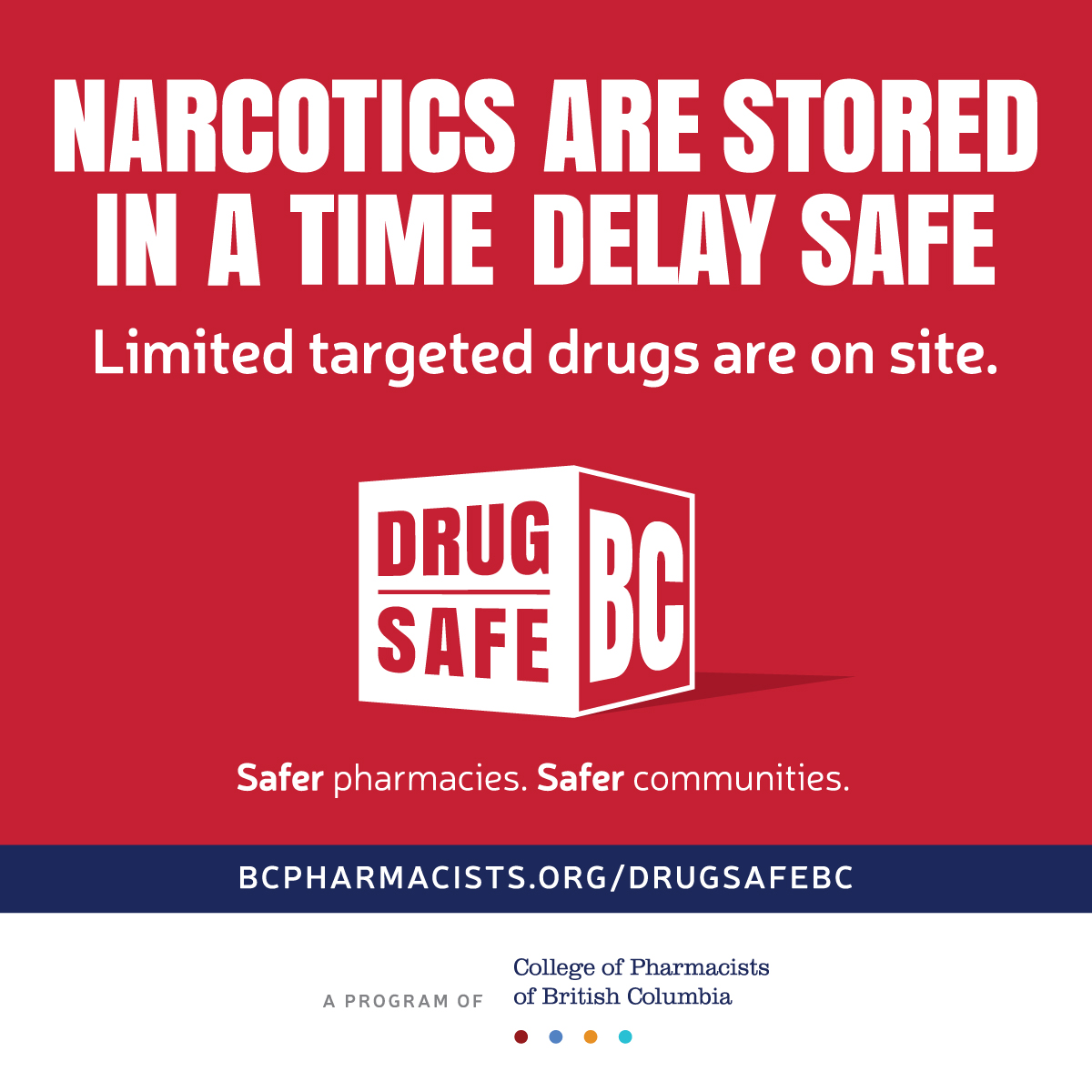 Non-Narcotics Signage
PPP-74 Non-Narcotics Large Sign 8.5" x 11"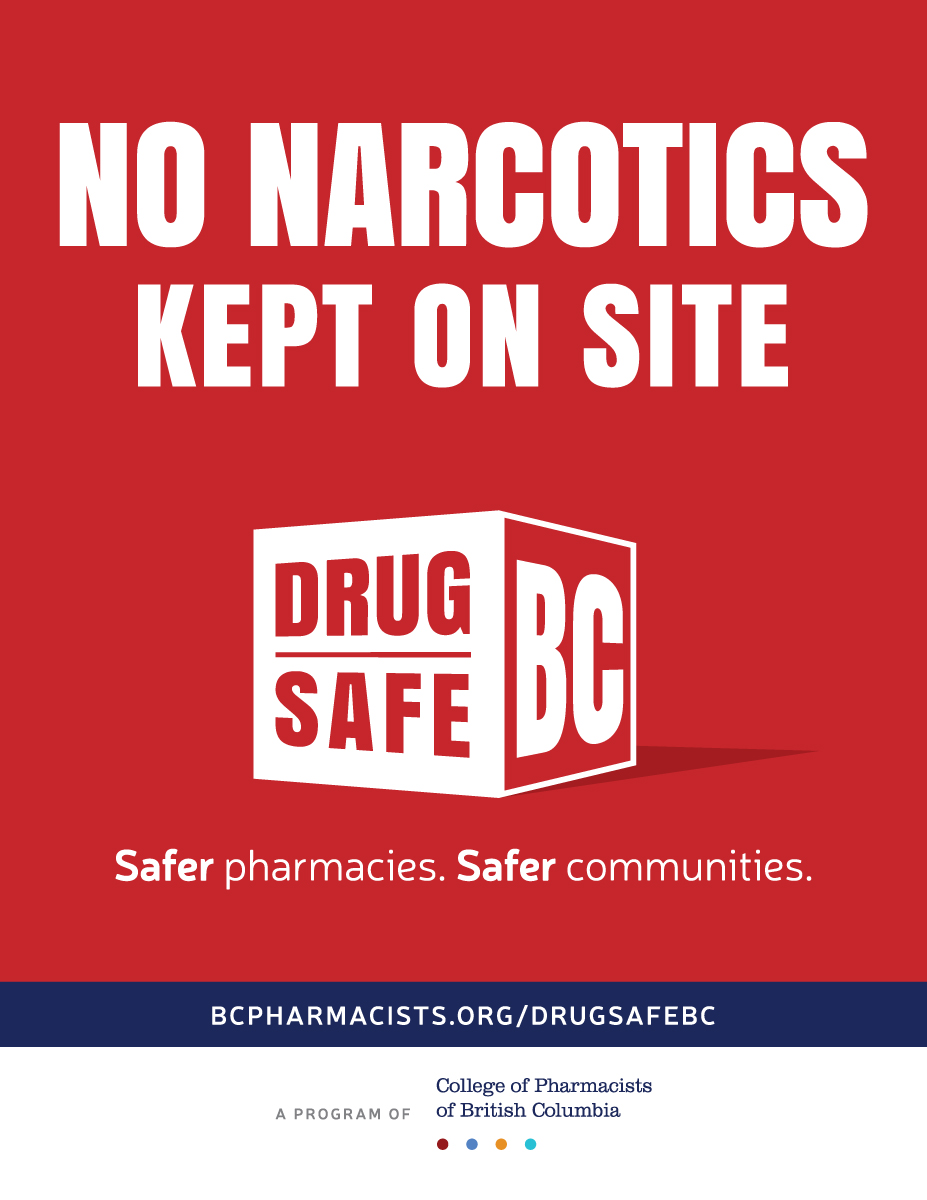 PPP-74 Non-Narcotics Small Sign 5" x 5"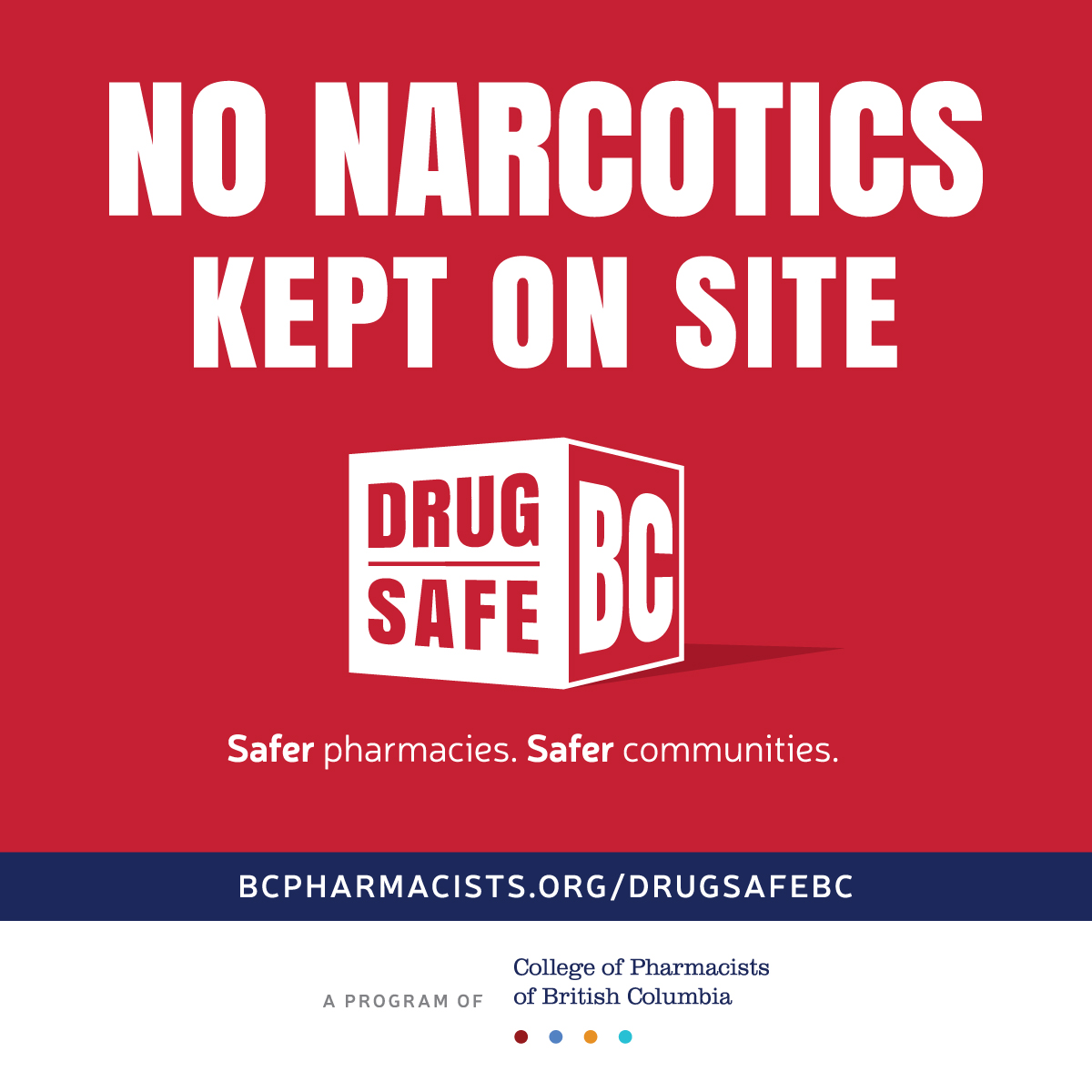 (Print in 5x5)
Public Service Announcements
​