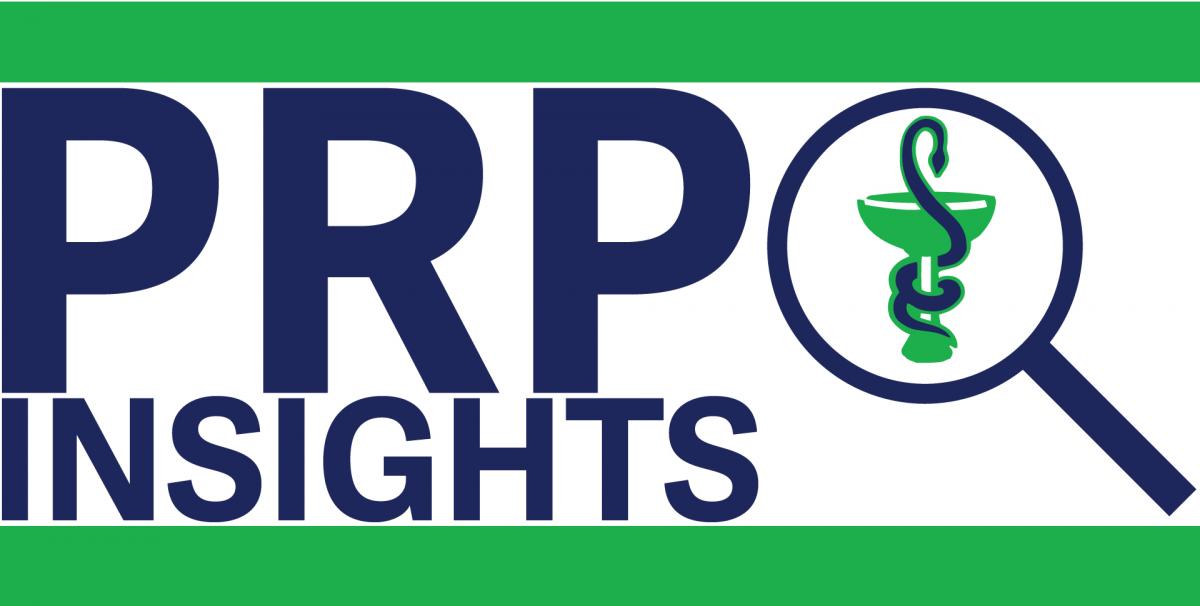 PRP INSIGHTS: New Community Pharmacy Practice Review Criteria for Prescription Adaptation
The Practice Review Program (PRP) aims to protect public safety by improving compliance with College bylaws and professional practice policies. 
As a follow-up to our recent article announcing the addition of new review criteria around Pharmacist Prescribing for Minor Ailments and Contraception (PPMAC) and drug administration to the Community Pharmacy Review, PRP is now introducing new review criteria for prescription adaptation.
With the addition of the prescription adaptation review criteria, Compliance Officers are now actively reviewing all expanded scope services (prescription adaptation, drug administration and PPMAC), when conducting Community Pharmacy Reviews. 
A full listing of the new prescription adaptation criteria is below:
Adaptation 
| Reference | Requirement(s) |
| --- | --- |
| PPP-58 Policy Statement #3(c) | When adapting a prescription, the pharmacist has an original prescription that is current, authentic, and valid. In this policy, an original prescription may include a transferred prescription. |
| PPP-58 Policy Statement #3(f) | The pharmacist documents in the patient's record any adaptation of the prescription, and documentation includes: i. Patient information, including PHN; ii. Pharmacist information, including their signature and the name of the pharmacy; iii. Original prescription information, including the prescriber's name and contact information; iv. A description of the adaptation, including all relevant prescription details; v. The rationale for the decision to adapt the prescription, including pertinent details of the assessment and patient history along with any instructions to the patient and relevant follow-up plan; vi. Acknowledgment of informed consent; and vii. The name of the practitioner(s) notified and the date of the notification. |
| PPP-58 Policy Statement #3(g) | The pharmacist notifies the original prescriber (and the patient's primary health care provider, if different) as soon as reasonably possible (preferably within 24 hours of dispensing). Notification includes all information listed in subsection 3(f)(i-vii). |
| PPP-58 Policy Statement #6 | The College of Pharmacists of British Columbia pharmacist registration number must be entered in the practitioner ID field of the PharmaNet dispensing record to identify the pharmacist responsible for the adaptation, where applicable. |
| PPP-58 Policy Statement #12 | A pharmacist may renew a prescription for an appropriate time period as long as it does not exceed the expiry date of the original prescription. If the prescription is for a narcotic, controlled drug or targeted substance, it may only be renewed for the same duration as originally prescribed, and only if permitted under a section 56 exemption to the Controlled Drugs and Substances Act. |
| PPP-58 Policy Statement #13 | A pharmacist may make a therapeutic drug substitution for a prescription within the same therapeutic class. |
| PPP-58 Policy Statement #16 | A pharmacist must not change the dose, formulation or regimen, nor make a therapeutic substitution of a prescription for a narcotic, controlled drug or targeted substance. |
| PPP-58 Policy Statement #17 | A pharmacist must not adapt a prescription for a cancer chemotherapy agent. |
| PPP-58 Policy Statement #18 | A pharmacist must not adapt an expired prescription, nor adapt a prescription for a duration that exceeds the expiry date of the original prescription. |
| PPP-58 Policy Statement #19 | A pharmacist must not adapt a prescription if the prescriber indicates it should not be adapted using a hand-written "do not renew/adapt" notation (not pre-stamped). If a prescriber electronically produces their prescription, they must sign or initial beside the notation. |
| PPP-58 Policy Statement #20 | A pharmacist must not adapt the following: a. A previously adapted prescription b. A prescription from a veterinarian or c. An emergency supply for continuity of care. |
To learn more about the Practice Review Program, including how to prepare for your review, visit: