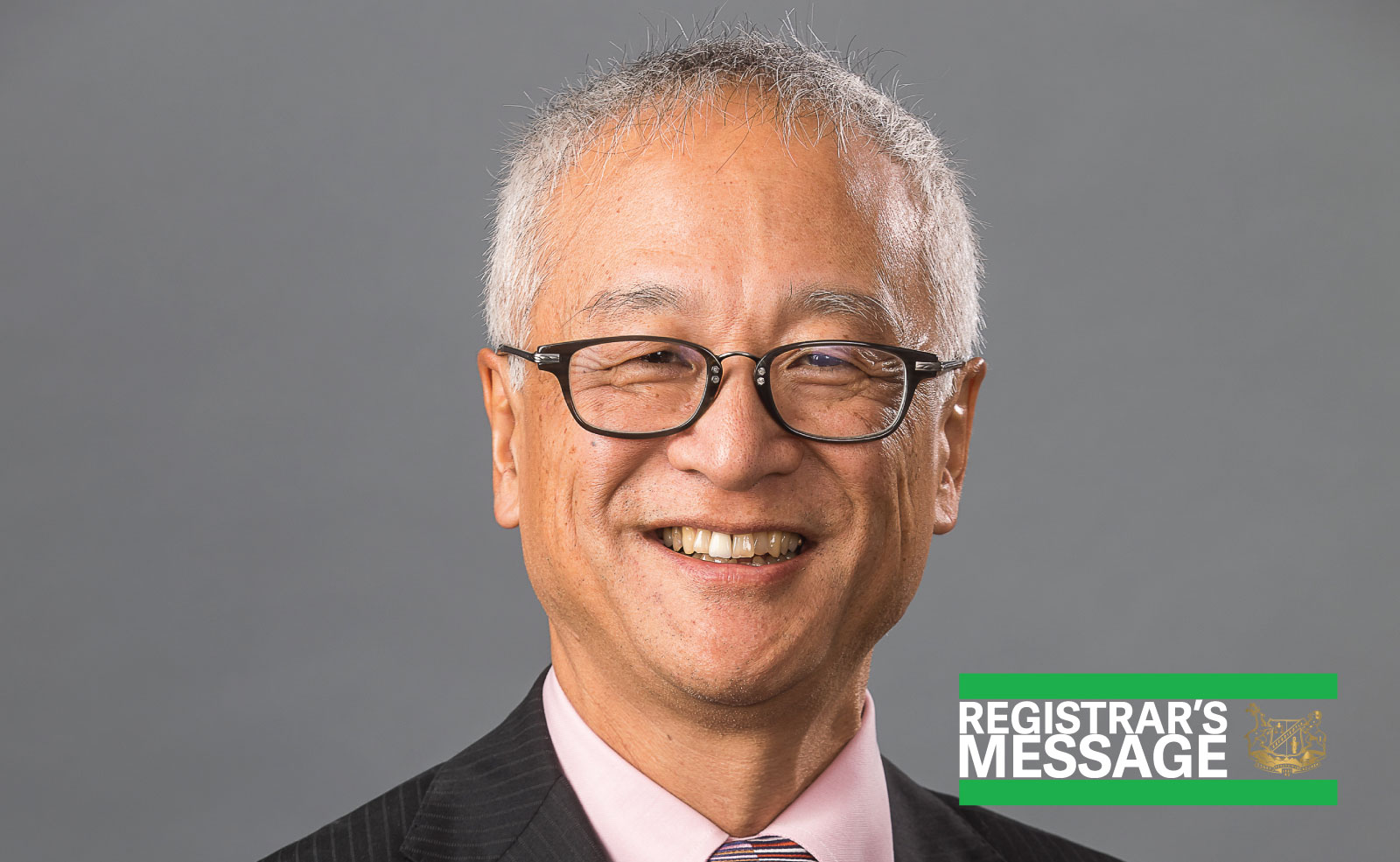 Registrar's Message: On the Anti-Muslim Attack in London, Ontario
On Sunday we were appalled and disgusted to hear the news of a targeted, hate-motivated attack on a Muslim family in London, Ontario. This heinous act of anti-Muslim hate resulted in the devastating losses of Yumna Afzaal, Talat Afzaal, Salman Afzaal and Madiha Salman, and left  nine-year-old Fayez Afzaal with serious injuries. 
We stand alongside the Muslim community and denounce this horrific act of violence and condemn anti-Muslim hate. 
I simply could not believe what I was seeing in the news this past Sunday. Like all of you, I was at a complete and utter loss. A loss for what to feel, what to think, what to do. I am deeply saddened at the unfathomable grief being experienced by our Muslim families and communities, and profoundly hurt by the wounds of cumulative trauma and suffering caused by the continued existence of racism, hate and violence in this country. 
This needs to stop. 
I've said this before, but it bears repeating, it's time for us to confront the fact that racism does exist in Canada. We are not immune to, or exempt from, discrimination and hatred, and in fact, by many accounts, it's only getting worse. Racism and white supremacy have existed in Canada for a long time, we have lost too many lives because of it, and yet, we haven't done nearly enough to stop it. 
My thoughts are with the Muslim Community, the Indigenous Community, the Black Community and my own Asian Community who continue to experience the immense hardship and pain caused by a culture of colonialism, white supremacy, police brutality, and systemic racism. I know it's been tough, and that the road ahead doesn't look like it's going to be any easier, but I remain hopeful and heartened by the resilience and resolve shown by our BIPOC communities during these challenging times. 
To the Muslim families and communities in London and across Canada, please know that we are here for you, that we support you unconditionally and that we too are mourning for the brothers and sisters you have lost. We share your grief and join you in denouncing this unspeakable act of hatred, violence and racism. 
It's time for all of us to take a hard look at ourselves and ask how our actions, or inaction, are contributing to this endemic hate and discrimination felt by BIPOC communities across Canada. We need to stop pretending that racism isn't a problem in Canadian society. 
We need to understand and be cognizant of the fact that our Muslim communities, in addition to unfathomable grief, are also likely overcome with fear. Fear of future hate-motivated crimes against their communities. Fear of the xenophobia and intolerance they continue to experience every day. And fear that even in the wake of such a tragic act of violence, not enough will be done to prevent something like this from happening again. 
As health professionals, we recognize that for the Muslim and BIPOC patients we serve, this fear is an everyday reality. And while this isn't something that we will be able to eradicate overnight, what we can do is step up and show our solidarity and support. To listen with empathy and compassion and be active leaders in the transition toward an anti-racist society. 
I call on all pharmacy professionals, as stewards of public health and safety, to take action and condemn racism within your practices and within our health system as a whole. To call out racism, discrimination and xenophobia for what it is. And, most importantly, to practice tolerance, kindness and humility in both your professional and personal lives. 
I understand that the events of this past week can leave us all feeling a little helpless and discouraged, as if the challenges we face are insurmountable. What we all must remember is that we are stronger as a collective. That even the smallest actions can have a monumental effect, as long as we agree to work together. 
Over the past year, the College has recognized that as the regulator of pharmacy professionals in British Columbia, we have a duty and an obligation to do everything we can to eliminate racism from our society and from within our health system. To that end, we have issued an apology to Indigenous People for the racism they experience in our health system; established a Black Lives Matter Working Group; and begun work on an Anti-Racism Framework to guide us as we continue to fight for dignity and respect for all people. However, Sunday's events remind us that we need to do more to ensure that our Muslim, Asian, Indigenous, and Black Communities feel safe and supported when accessing health services in BC. 
We have a leadership role in our society, to care for patients not only with respect to their pharmaceutical needs, but their overall wellness. We must continue to oppose racism in all of its forms, and work to expunge it from our society forever.
Sincerely, 

Bob Nakagawa, B.Sc.(Pharm.), ACPR, FCSHP, RPh
Registrar and CEO
College of Pharmacists of British Columbia