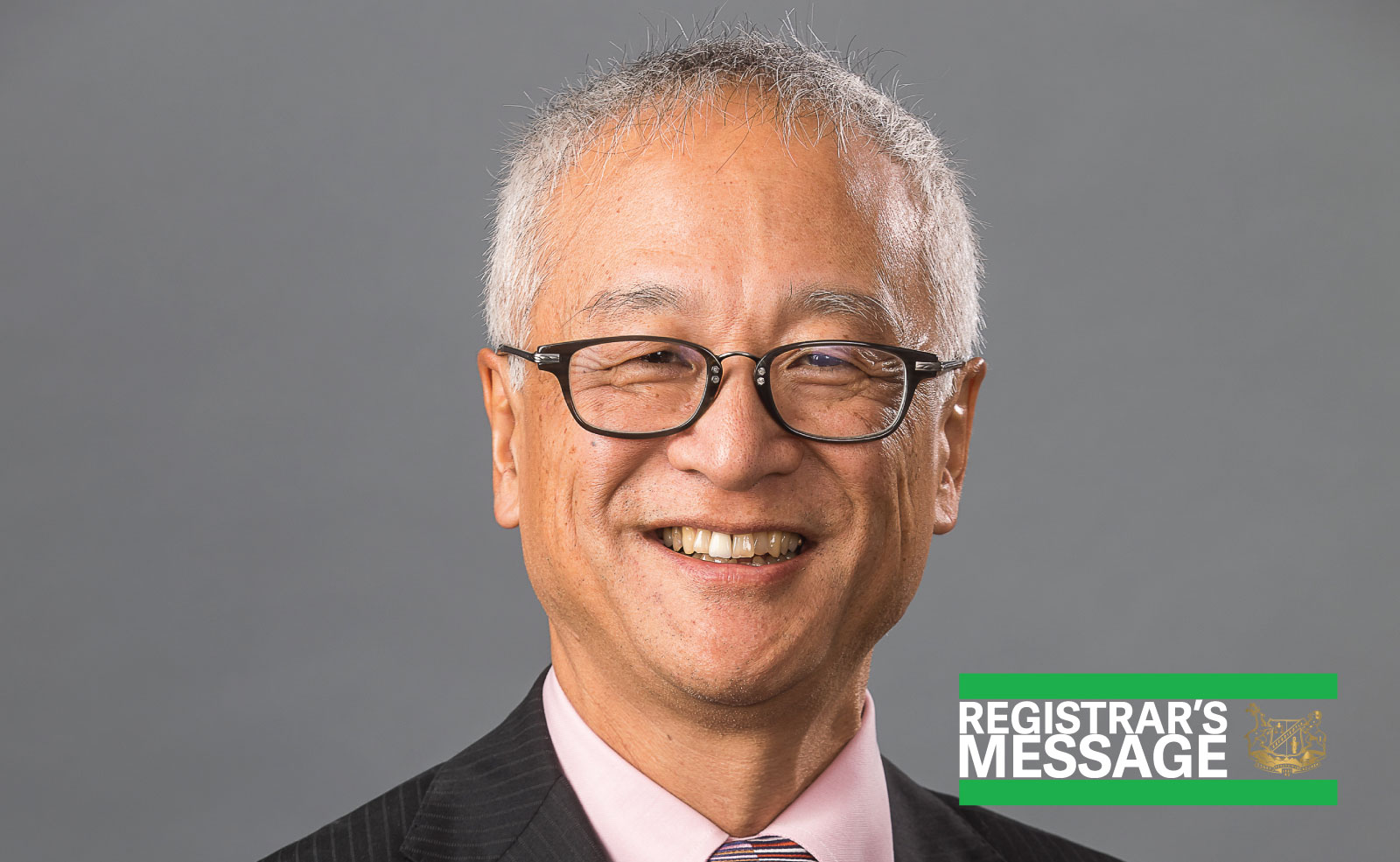 Registrar's Message: Thank you for 10 Amazing Years! 
It's a bit surreal to think that this will be the last time I address you all, at the end of a 42-year long career in pharmacy.
It has been both an honour and a privilege to serve as the College Registrar over the past 10 years.
To start, I'd like to congratulate and welcome Suzanne Solven as the new Registrar/CEO of the College. Suzanne will serve as the 24th Registrar of the College and carry on a long and honourable legacy of high quality and responsible governance of the professions of pharmacy in BC.
Suzanne brings a wealth of experience and dedication to the office of the Registrar and to serving the public. She is an outstanding pharmacist who clearly understands the importance of the College to ensuring the continued health and safety of British Columbians.
Suzanne, I wish you all the best as you continue to guide the College toward the future of pharmacy practice.
It seems like only yesterday that I was first elected to serve on the College Board (we called it the "Council" back then) back in 1986. I was one of the youngest people at the table back then, my career having barely started. From there, I went on to become Board Chair in 1989, followed by several diverse leadership roles both within the profession and in government, before ultimately finding my way back to the College, where I started as Registrar in 2012. And now I'm one of the "elders!"
The Chair and the Registrar have a special relationship, one that is at times challenging, but always immensely fulfilling. When I served as Chair in 1986, I had the privilege of working with Registrar Norm Thomas, a visionary in his field and a mentor to me. He not only showed me what it meant to have passion for advancing public health, but more importantly, how to translate that passion into concrete action. Norm's legacy lives on to this day, both in terms of his tangible accomplishments – things like PharmaNet and the College Building – as well as the generation of pharmacy professionals he inspired.
Much like Norm and the other Registrar's before me, I have greatly enjoyed working closely with the Boards and Board Chairs of the day in ensuring that we continue to act in the best interests of British Columbians. Since I started at the College, I have served under 10 different Boards, led by 8 different Chairs.
Each and every one of those Chairs, and for that matter, Board members, has brought a dedication and commitment to public service that is truly unrivaled.  I want to recognize and thank those Chairs: Doug Kipp, Anar Dossa, Blake Reynolds, Mona Kwong, Arden Barry, Christine Antler, Claire Ishoy and of course, Steven Hopp, for their patience, guidance and leadership.
From the prohibition on incentives, to drastically reducing pharmacy robberies in BC; combatting the toxic drug crisis; implementing the practice review program; responding to COVID-19 and so many other practice and governance issues, I am forever grateful for the wealth of perspectives and insights shared at the Board table, without which, none of this would be possible.
We've accomplished a lot over the past decade. However, I believe that the single most important initiative that we've advanced has been addressing racism in our society, with a specific focus on dismantling Indigenous-specific racism in BC's healthcare system. While we have a long way to go, I am proud of the significant steps that we've taken thus far.  I continue to be both inspired and encouraged by some of the actions taken by our leaders to address racial injustice, as well as the willingness of our registrants and the public to learn about and understand its effects on our collective well-being.
Thank you for embracing this learning and embarking on your individual journeys towards a better society in BC and Canada. 
Beyond my work as Registrar, I also served as the CEO of the College, leading the organization and executing the direction of the Board. I am forever grateful for all the incredible staff who supported me over the years, not only for their dedication and quality of work, but most importantly for their commitment to protecting the public.
As I reflect on the work we've done, the connections we've made, and the successes we've achieved, I am proud to say that we truly exemplified organizational excellence every step of the way.
Finally, before I sign off, I'd like to thank everyone I've had the honour of working with over the past 10 years. Thank you for your support and for the contributions you've made to improving pharmacy care for British Columbians. Thank you for allowing me to lead this noble profession and for trusting me with your health and safety.
Sincerely, 

Bob Nakagawa, B.Sc.(Pharm.), ACPR, FCSHP, RPh