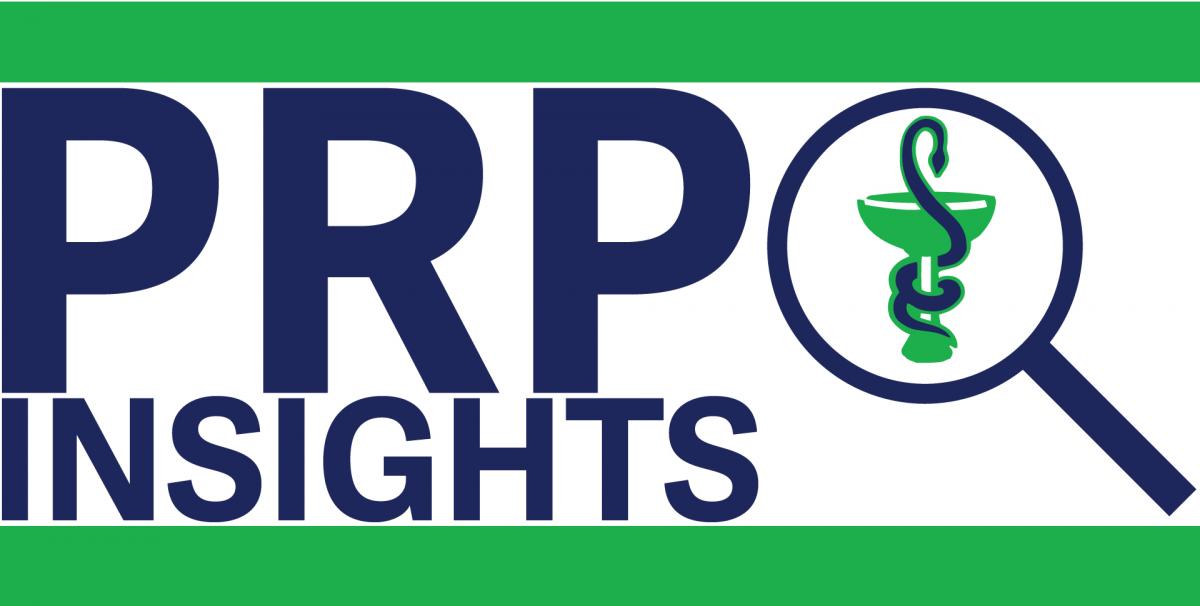 PRP INSIGHTS: ENTERING SCHEDULE II, III AND UNSCHEDULED DRUGS ON A PATIENT'S RECORD
When prescription medications are dispensed, registrants must ensure that these are recorded on the patient's record and transmitted to PharmaNet at the time of dispensing. Although not mandatory, in some cases, it may be appropriate to also enter schedule II, III and unscheduled drugs on the patient's profile for record keeping and/or billing purposes. During Pharmacy Practice Reviews, Compliance Officers have been receiving questions around the appropriateness of recording the use of these drugs on a patient's record. This installment of PRP Insights highlights some considerations that registrants should be aware of when choosing to make these entries into a patient's record.
The bylaws pertaining to the recording of schedule II and III drugs in a patient's record are found in Health Professions Act (HPA) Bylaws Schedule F Part 1 s.11 which state the following:
11. (1) A patient record must be established and maintained for each patient for whom a Schedule I drug is dispensed.
(2) For purposes of subsection (1), the patient record must include
(u) Schedule II and III drug use if appropriate.
Although unscheduled drugs are not regulated under our bylaws, this article also applies to the entry of these drugs on a patient's record. For the purposes of this article, schedule II, III and unscheduled drugs are referred to as "non-prescription".  
Patient Consent
Patient confidentiality must be protected at all times. Whenever a registrant accesses patient personal health information, they must ensure that they have received consent. Consent from a patient can be implied or expressed. It is important to be aware of the differences between dispensing a prescription medication versus the sale of a non-prescription medication when it comes to receiving consent to access a patient's record. 
When a patient brings in a prescription to be dispensed, this is a form of implied consent. By bringing in the prescription, it is implied that the pharmacy now has consent to access the personal health information required to dispense the medication. In contrast, when a patient requests and purchases a non-prescription medication, they may not have a reasonable expectation that their personal health information will be accessed. If a registrant feels that it is appropriate to record a non-prescription medication in a patient's record, it is important that they inform the patient of their intent and receive the patient's expressed consent prior to doing so.
Patient Identification
Maintaining accurate and current patient records is an important component of pharmacy practice. Patient records in the local pharmacy software as well as PharmaNet are relied upon by healthcare providers to make clinical decisions about a patient's care. When recording non-prescription drugs onto a person's profile, registrants must ensure that they are recording it under the correct patient record. 
In some instances, Compliance Officers have observed non-prescription drugs being entered on the record of the patient representative that has purchased the product, rather than the patient who is intended to use the medication. A patient's record should accurately reflect what medications a patient is taking and should not be used solely as a means for tracking a sale. If the patient is not present at the point of sale and the registrant still wishes to add the medication to the patient's record, the registrant must ensure that the patient is aware of their intent, has received their consent and has confirmed their identification.
If you have any questions or concerns, please contact the practice support team at [email protected].
To learn more about the Practice Review Program, including how to prepare for your review, visit bcpharmacists.org/prp.
Practice Review Program, PRP Insights