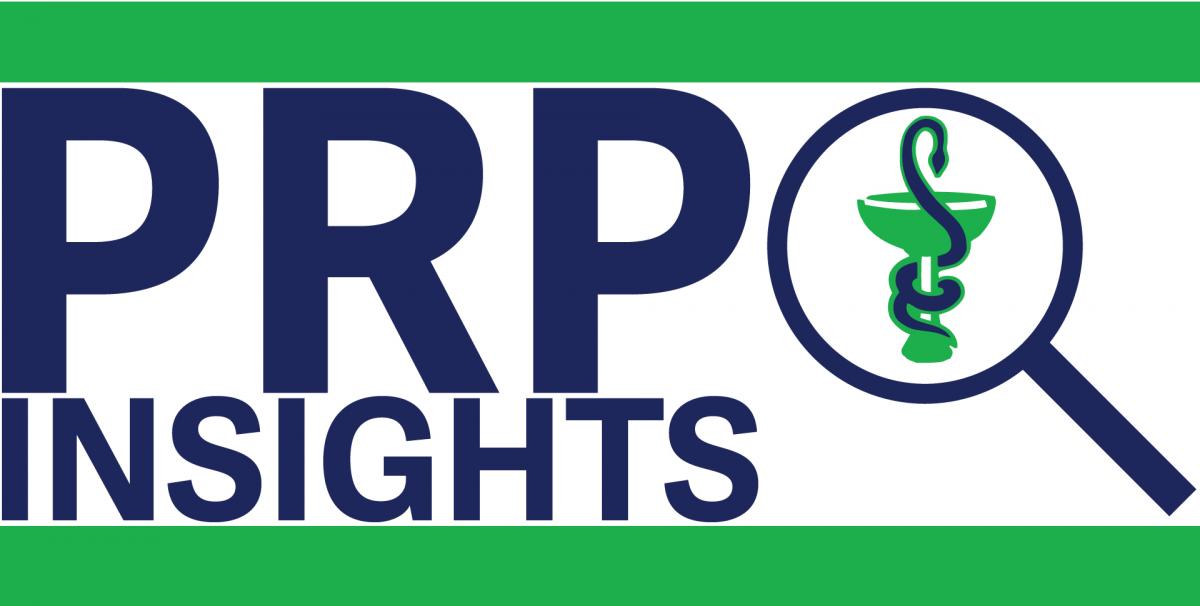 PRP INSIGHTS: ELECTRONIC SIGNATURES CLARIFIED
During pharmacy practice reviews, Compliance Officers review original prescriptions to ensure that pharmacy registrants are aware of prescription requirements. A practitioner's signature is a legislated requirement on all written orders and prescriptions under hospital and community bylaws. The following legislation in the Hospital Pharmacy Standards of Practice and Community Pharmacy Standards of Practice stipulate the requirement for practitioner signatures on all written drug orders and prescriptions:
A practitioner's signature is an important component of a prescription that assists registrants in determining the authenticity of a prescription. With electronic prescribing software becoming more commonplace, registrants are seeing an increase in electronically generated prescriptions and oftentimes, these are signed with electronic signatures. As registrants may be more accustomed to receiving prescriptions that are signed pen-to-paper, there have been some questions around the acceptability of this practice. In this article, we hope to provide some clarity on the requirements around electronic signatures.
The Pharmacy Operations and Drug Scheduling Act Bylaws define a "signature" on a record as meaning either a handwritten signature in ink, OR an electronic signature.
The PODSA Bylaws define an "electronic signature" as follows:
"Information in electronic form that a person has created or adopted in order to sign a record, other than with respect to a prescription signed by a full pharmacist for the purpose of prescribing, that is in, attached to or associated with a record, is secure and is only reproducible and used by that person."
There are two types of electronic signatures, which we will discuss here:
A unique signature signed with an electronic pen, mouse or equivalent
This type of electronic signature would be analogous to a traditional pen-to-paper signature. The practitioner would use their digital device to uniquely sign a prescription at the time the prescription is written. Like traditional pen-to-paper signatures, these signatures would look unique/different on each prescription.
A saved digital image of a practitioner's signature or other identifier adopted for the purposes of signing a record that is applied to a prescription using a method that is secure and only reproducible by that practitioner
Most of the questions around electronic signatures arise from this type of signature. If a saved digital image of a signature or other adopted identifier is used, the signature or identifier would look identical on all of the practitioner's prescriptions. A prescription signed off with a digital image or identifier alone would be insufficient for verifying the authenticity of a prescription. Without any additional information, it would be difficult for a registrant to ascertain who has applied that digital image or identifier. From a registrant's perspective, this would be similar to receiving a prescription that was signed with a copy and pasted signature, which is not permissible.
When assessing prescriptions that are signed in this manner, the registrant would need to ensure that the prescription was signed off on using a method that is secure and is only reproducible and used by that person. Essentially, the registrant should only accept these signatures if they feel comfortable that it was the practitioner, and no other person, who has applied this digital image or identifier for the purposes of authenticating the prescription. As an example, some electronic documents require a unique password and user identification in order to apply a digital image of a user's signature or their identifier. This is often indicated with a certification stating that it was applied by X user at a specified date and time. If a registrant feels assured that this accompanying information is a sufficient indicator that the digital image or identifier was applied by the practitioner for the purposes of authorizing the prescription, the registrant could potentially accept this as a valid prescription.
TAKE HOME MESSAGE FOR PRACTITIONER SIGNATURES
Regardless of the method used to sign a prescription, there is always a risk of forged signatures. Although the presence of a signature helps registrants assess the authenticity of a prescription, it does not always guarantee it. Registrants are expected to use their professional judgement when evaluating the legitimacy of a prescription authorization. If there are any doubts or uncertainty around whether a prescription was authentically generated by the indicated practitioner, appropriate due diligence would be expected by the registrant. In these cases, the registrant must contact the practitioner to verify authenticity prior to dispensing and document the resulting discussions accordingly.
To read more about prescription forgeries, please see our article "Forged Prescriptions - Be on Alert!"
If you have any questions or concerns, please contact the practice support team at [email protected].
To learn more about the Practice Review Program, including how to prepare for your review, visit bcpharmacists.org/prp.