UBC CPPD Pharmacy Update 2023 Conference
This year UBC's Continuing Pharmacy Professional Development (CPPD) celebrates its 34th annual Update Conference. The UBC Faculty of Pharmaceutical Sciences will offer this program virtually.
The virtual CPPD Conference will take place on Saturday, April 22, 2023 and will allow pharmacy professionals and all health care providers to enhance and update their knowledge and skills. In doing so, attendees will be able to improve patient care, medication management, interprofessional collaboration, and public safety. 
Learn from passionate and evidence-based clinical experts while earning 5 CEUs of accredited, continuing pharmacy professional development. 
The 34th edition of the CPPD Conference includes an array of exciting topics that will contribute to your practice, including:
Working with a patient to choose the best contraceptive method for their reproductive health needs, applying a strong knowledge base of contraception methods, effectively counseling a patient on adherence and potential side effects, helping assess the benefits and risks for the individual, and referring to the patient's primary care practitioner as needed.
Understanding why patients may be on Long Term Opioid Therapy (LTOT) and long-term benzodiazepines for chronic pain, describing the benefits in "patient-friendly terms" of reducing/removing them, and working with prescribers to implement medication tapers.
Assessing a patient for signs, symptoms, and risk factors of allergic rhinitis, outlining differential diagnoses, describing the available over-the-counter (OTC) and prescription products utilized, and outlining an evidence-based therapeutic plan dependant on severity and frequency of symptoms.
Differentiating between an uncomplicated Urinary Tract Infection (UTI) and a need for referral, considering the role of symptoms/signs/lab testing in your approach, utilizing the most current treatment standards for an uncomplicated UTI, as well answering questions about prevention of UTIs.
Understanding more about the implementation of pharmacist prescribing for minor ailments in BC (non-accredited learning session).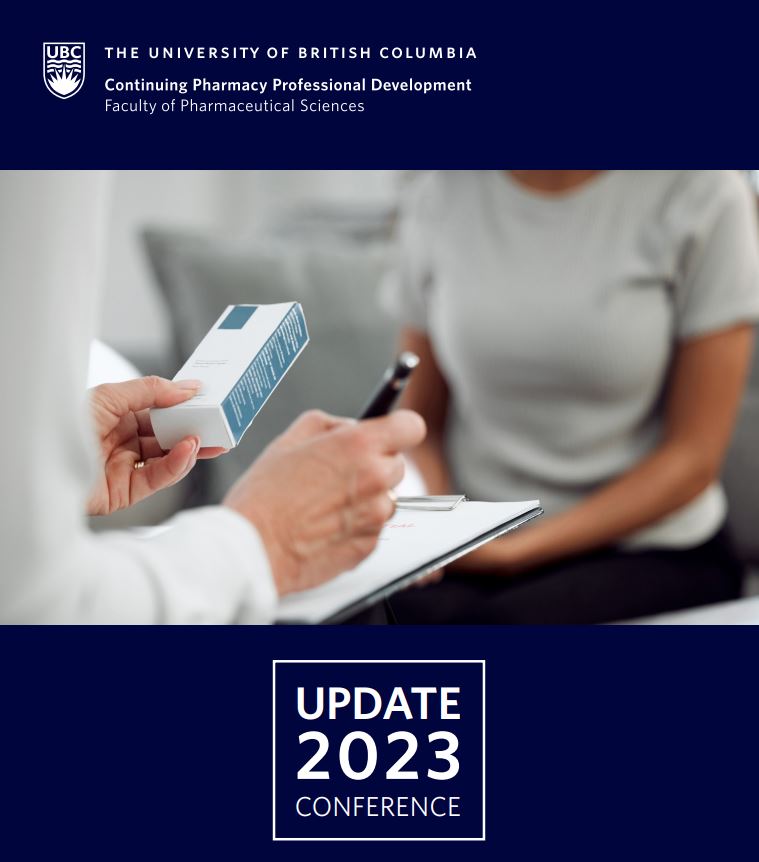 Visit our website for more details on the conference topics, speakers, and the link to register
The Registration deadline is April 19th 2023.
---
About the Author
Tamiz J. Kanji, BSc (Pharm), RPh
Tamiz J. Kanji has extensive experience in community pharmacy, interdisciplinary clinical care, and academia. He is the Director of Continuing Pharmacy Professional Development (CPPD) and an Associate Professor of Teaching in the Faculty of Pharmaceutical Sciences at the University of British Columbia. In this role, he develops, delivers, accredits, manages, and evaluates continuing professional development for pharmacy professionals and provides educational support to the Entry-to-Practice PharmD Program within the Faculty. Tamiz completed the Community Pharmacy Residency Program at UBC. He also completed the UBC Certificate Program on Curriculum and Pedagogy in Higher Education. He currently serves as the Chair of the committee that produces the Faculty's Admissions Interviews for the E2P PharmD program. He developed and fostered the Standardized Patient Program and the use of Simulation Stethoscopes used for learning and assessment within the Faculty. He also trains and teaches in the Clinical Skills: Administration of Injections course at UBC. Tamiz has presented his educational research at regional, national, and international conferences.