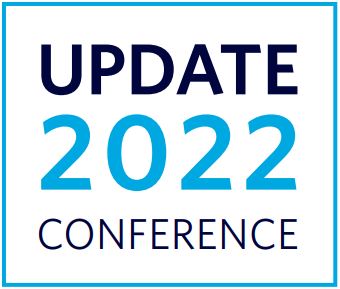 Guest Post: UBC CPPD Pharmacy Update 2022 Conference
This year UBC's Continuing Pharmacy Professional Development (CPPD) celebrates its 33rd annual Update Conference. The UBC Faculty of Pharmaceutical Sciences will offer this program virtually.
The virtual CPPD Conference will take place on Saturday, April 23, 2022 and will allow pharmacy professionals and all health care providers to enhance and update their knowledge and skills. In doing so, attendees will be able to improve patient care, medication management, and public safety. 
Learn from passionate clinical experts while earning 5 CEUs of accredited, continuing pharmacy professional development.
UPDATE 2022 CONFERENCE TRAILER:
CPPD Update Conference 2022 Trailer from UBC Pharmacy CPPD on Vimeo.
The 33rd edition of the CPPD Conference includes an array of exciting topics that will contribute to your practice, including:
Summarizing the evidence for use of old/new drugs for the treatment of cardiovascular disease and describing new and emerging concepts and terminology used in recent clinical trials.
Identifying interventions that reduce hospitalizations and improving post discharge outcomes in children as well as discussing communication techniques/management tailored for pediatrics.
Describing objectives and principles of Opioid Stewardship, applying interventions in acute and chronic pain management, and summarizing resources/tools for safe opioid prescribing.
Summarizing the evidence of efficacy, associated harm, rate of inappropriate use, and a common prescribing cascade related to Proton Pump Inhibitors (PPIs) as well as incorporating practical actions for optimal use.
Discussing the new standard of care and provincial guideline for Alcohol Use Disorder, determining limitations in accessing evidence-based support, and fostering strategies in championing care.
For more detailed program information and to register - please visit the following:
UBC Faculty of Pharmaceutical Sciences - Update 2022 Conference
The Registration deadline is April 20th 2022.
update 2022 Conference Brochure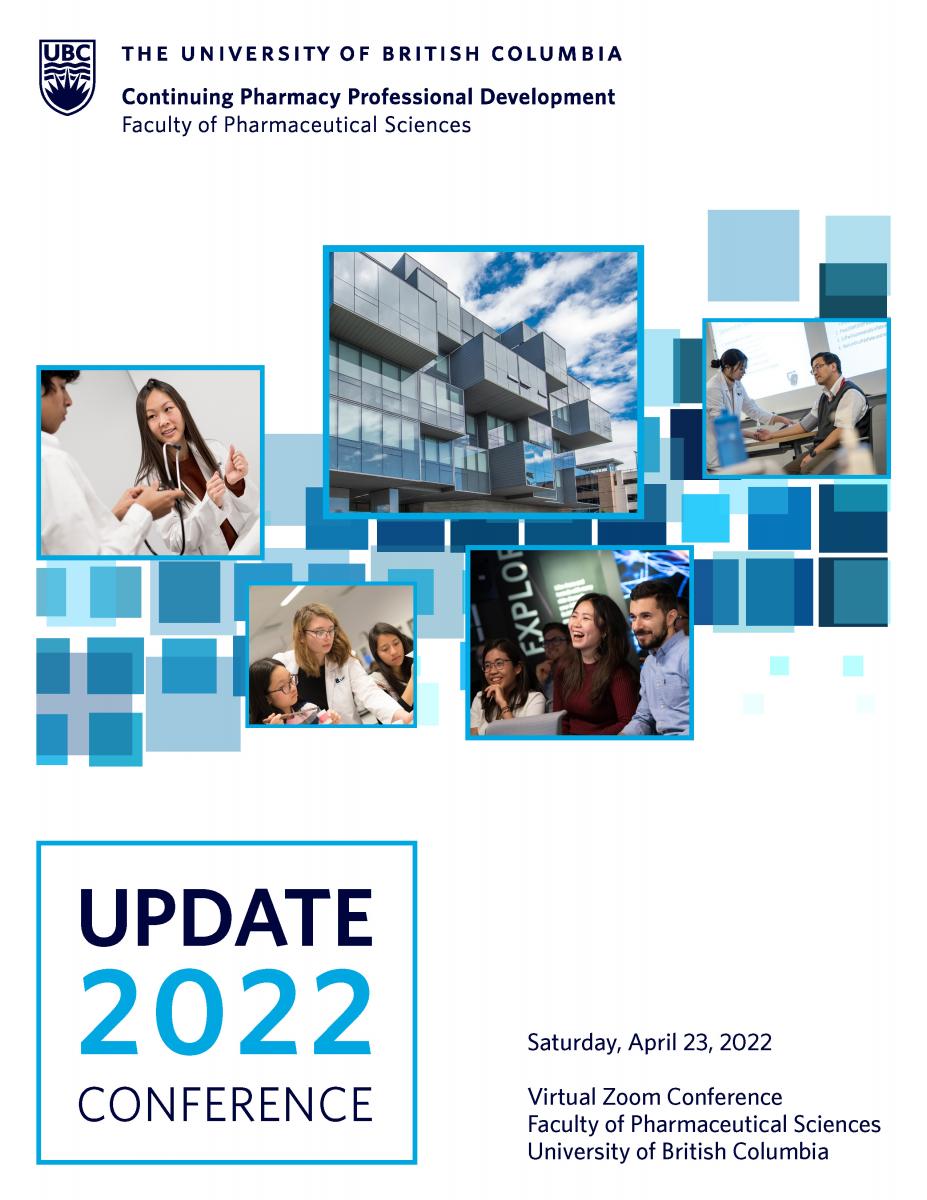 ---