Guest Post: UBC CPPD Pharmacy Update 2019 Conference 
This year UBC's Continuing Pharmacy Professional Development (CPPD) celebrates its 30th annual Update Conference.
This CPPD Conference will allow pharmacy professionals and all health care providers to enhance and update their knowledge and skills. In doing so, attendees will be able to improve patient care, medication management, and public safety. 
Join us on Saturday, March 2, 2019 at the UBC Faculty of Pharmaceutical Sciences for a full day of presentations and workshops.
Learn from passionate clinical experts while earning 6.25 CEUs of accredited, continuing pharmacy professional development. 
The 30th edition of the CPPD Conference includes an array of exciting topics that will contribute to your practice, including:
Utilizing practical and relevant medical information in educating patients about Cannabis use.
Differentiating between Probiotics and discussing the evidence related to their use.
Informing patients and helping them select the best Contraceptive Method for their Reproductive Health needs.
Using online renal-related resources to optimize care of patients with Kidney Disease.
Educating and managing patients with Chronic Hepatitis C who are receiving Direct Acting Antivirals.
Assessing and appraising various Online References and Apps available for use in your health care practice.
Employing techniques and considerations from a patient's perspective to better manage patients with HIV.
Incorporating evidence regarding common medical beliefs into shared-informed decision making with patients.
Educational Sessions include both large group didactic sessions and smaller group workshops. Registration in each workshop is limited.
For more detailed program information and to register, visit:
UPDATE 2019 CONFERENCE BROCHURE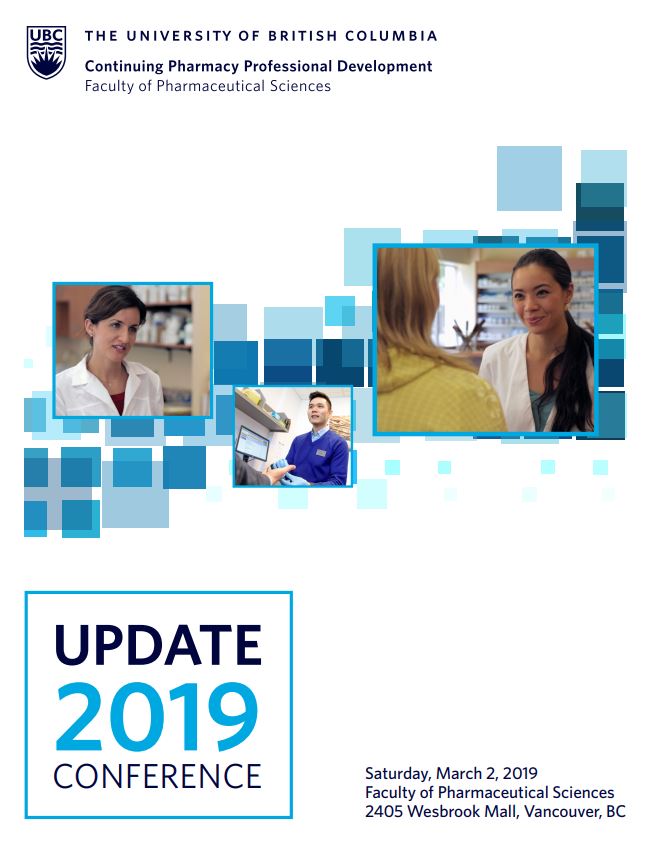 ---