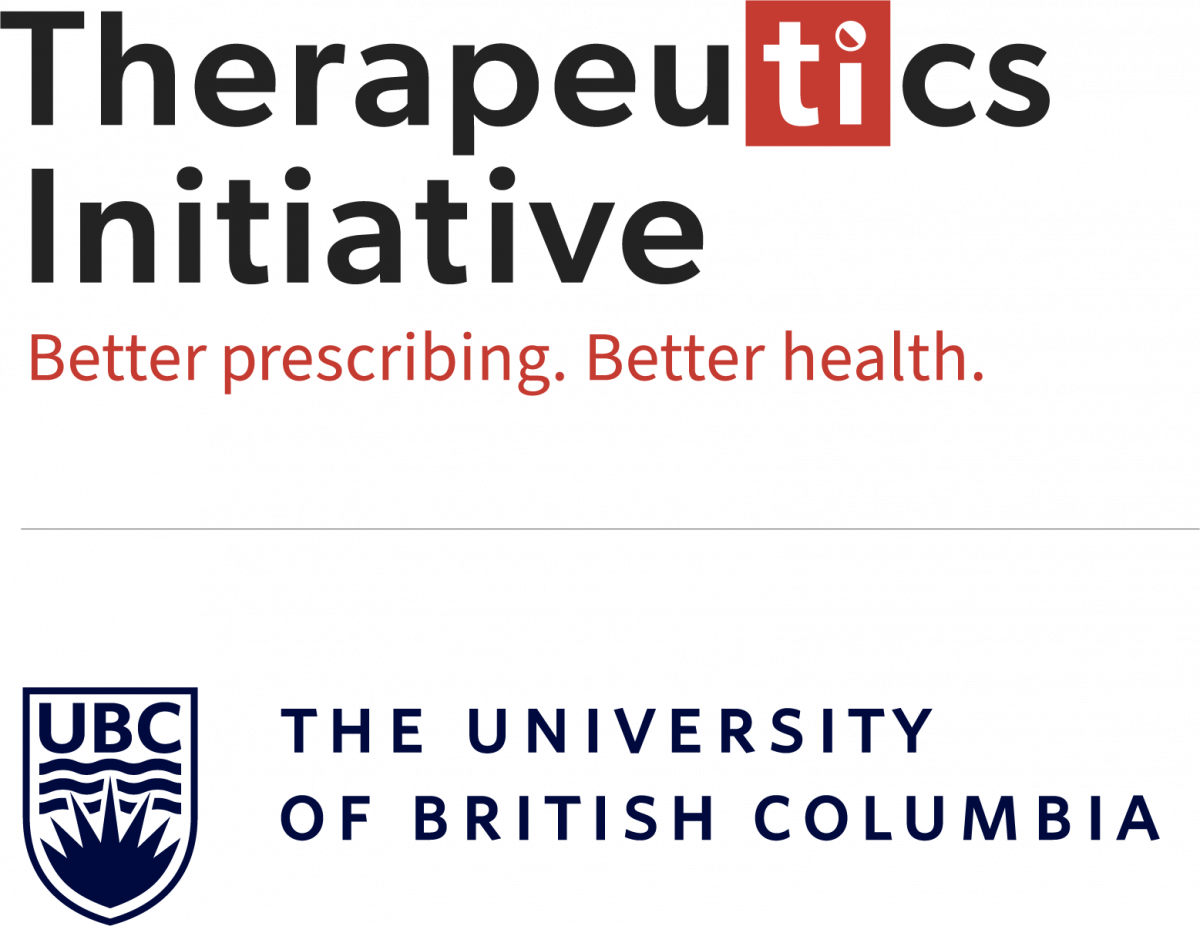 The Therapeutics Initiative: helping you deliver the best care for your patients
Relevant. Evidence-based. Informative. Unbiased. Practical.  You hope to see these descriptions on any educational offering to which you dedicate your time as a busy a pharmacist. The Therapeutics Initiative (TI) is a UBC-based organization that delivers on all of these! We can help you provide the best care for your patients. Some of our recent topics include:
What is the evidence for using opioid analgesics to treat minor acute and chronic pain?
What is optimal pharmacotherapy for alcohol use disorder?
What is the evidence for SGLT2 inhibitors?
How can I best promote physical activity for my patients?
We can help you answer these questions, and more!
The TI is comprised of pharmacists, physicians, and university researchers.  Our motto is "Better Prescribing, Better Health". We aim to promote drug therapy that is in the best interest of patients, based on a thorough and accurate understanding of scientific evidence.
The TI provides a range of educational offerings for practising pharmacists, including a bi-monthly newsletter (the Therapeutics Letter), monthly webinars, and our annual Best Evidence course (to be offered virtually this year on October 15, 2022).  We also host recorded material on our website and YouTube channel. All content is available via our website: https://www.ti.ubc.ca/
You can sign up to stay up to date on all of our educational materials. We host monthly webinars, which are eligible for continuing education credits.
Here's the best thing - all our offerings are available free of charge, thanks to the support of British Columbians, through our operating research grant from the Ministry of Health! We look forward to being your go-to source for evidence-based, unbiased, and practical education, and to helping you deliver the best care for your patients.
---
Guest Post Disclaimer

ReadLinks Guest Posts are intended to expose the public and pharmacy professionals to a diverse range of knowledge, and expertise, with the goal of expanding awareness of issues related to public safety and pharmacy practice. While the College enforces strict Guest Post Submission Guidelines, the views and opinions expressed in Guest Posts articles are those of the author(s) and do not necessarily reflect the official standards or positions of the College of Pharmacists of British Columbia.