Survey opportunity: EpLink – The Epilepsy Research Program of the Ontario Brain Institute
EpLink is requesting input from BC pharmacists to help shape a national epilepsy research agenda.
EpLink – The Epilepsy Research Program of the Ontario Brain Institute – has launched a national survey to identify and prioritize unanswered questions about epilepsy and seizures. In partnership with the Ontario Brain Institute and the James Lind Alliance, we are bringing together health care providers, caregivers and patients to agree upon a "Top 10" list of research priorities for epilepsy.
About 300,000 Canadians are living with epilepsy. While anti-epileptic drugs (AEDs) remain first-line therapy, approximately 30% of patients are considered to be medically refractory to standard treatment, making the medical management of epilepsy especially complex. Up to 40% of patients may require polypharmacotherapy, and a considerable number of factors affect the choice and dosage of AEDs. Pharmacists must also consider several clinically relevant drug interactions, including the induction/inhibition of cytochrome P450 (CYP) enzyme activity, the potential for severe hypersensitivity reactions, and high rates of non-adherence in certain populations.
Optimal pharmacological management is critical in epilepsy. The numerous adverse effects of AEDs, including depression, memory loss and decreased bone density, can have a significant impact on quality of life and lead to discontinuation of drug therapy in up to 25% of patients. Women with epilepsy of childbearing potential present unique management challenges due to the effects of AEDs on reproductive health, the increased rate of pregnancy complications and the teratogenic potential of common AEDs. Pharmacists are commonly consulted regarding drug interactions and adverse effects, and play a significant role in ensuring patient safety by advising on treatment initiation, titration, and discontinuation of medications. In addition, many dose-related adverse effects are reversible with proper dosage adjustment.
Given that AEDs remain first-line treatment, combined with long wait times for neurology appointments and the scarcity of specialists in rural areas, pharmacists are often the health care providers with whom epilepsy patients interact most. The unique perspectives and experiences of pharmacists are critical in helping to improve the medical management of epilepsy. 
Please let us know how researchers can help you provide optimal care for your patients by completing this short survey at braininstitute.ca/epilepsy-psp (survey is available in French and English).
The survey should take less than 5 minutes to complete, depending on how many questions you would like to submit, and will remain open until Feb 29, 2020.
---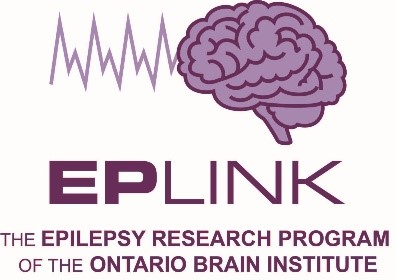 EpLink aims to reduce seizures and improve quality of life for people with epilepsy through research. We have over 25 lead researchers and dozens of collaborators from eight universities and hospitals across Ontario, all working to develop better drug, diet and genetic therapies, new brain monitoring and modulation approaches, enhance surgical outcomes, and create new intervention programs that improve quality of life for people with epilepsy. For more information about our program, please visit eplink.ca.