Guest Post: BCCSU Guidance on New Methadone Option - Metadol-D
IMPORTANT UPDATE (January 3, 2019)
There is currently a limited supply of Metadol-D®. At this time only patients that have already been approved through the special authority request process are able to continue on this medication due to limited supply.
Prescribers should be in direct contact with pharmacies that are dispensing Metadol-D® to ensure adequate supplies for current patients. Pharmacies should be in contact with PharmaCare Help Desk if experiencing shortages (Vancouver Lower Mainland 604-682-7120, Toll Free 1- 800-554-0225).
In February 2014, BC PharmaCare changed the formulation of benefit methadone from a compounded formulation (1mg/mL) mixed in a flavoured vehicle (usually orange or grape drink crystals) to a commercially available 10-times more concentrated cherry-flavoured methadone solution (10mg/mL, Methadose™). 
After the formulation change, some patients reported experiencing increased withdrawal symptoms (e.g., pain, nausea) or withdrawal symptoms that emerged earlier after taking a dose (i.e., in less than 24 hours) than with the previous formulation. For some people, the switch had unintended but serious consequences, leading to re-initiation of illicit drug use, injection drug use, and/or high-risk income generating activities.1-3 The risks and harms that individuals have experienced have been compounded in the context of opioid overdose crisis, Provincial Public Health Emergency and the toxic illicit drug supply. 
Recently, a decision was made by the Ministry of Health to provide coverage on an exceptional basis only for the commercially available Metadol-D® product (DIN 2244290) as an alternative for patients in the community who cannot take or are not benefiting from Methadose™. Metadol-D® (10mg/mL) is a Health Canada-approved formulation of methadone that is available in BC but has not been eligible for coverage through PharmaCare until now. 
Note: At this time only patients that have already been approved through the special authority request process are able to continue on this medication due to limited supply.
BC Centre on Substance Use Metadol-D® Guidance
The British Columbia Centre on Substance Use (BCCSU) recently released a guidance document to support clinicians and patients in accessing Metadol-D®. 
Pharmacists, in collaboration with the patient's care team, can help patients identify if they are not responding well to the Methadose™ formulation and support patients in making a safe transition to Metadol-D® as part of their Methadone Maintenance Treatment. The BCCSU's guidance document also recommends the prescriber contact the patient's community pharmacy to notify them of changes to the formulation. 
Comparison Table - Methadose and Metadol-D
|   | Methadose | Metadol-D |
| --- | --- | --- |
| Strength | 10mg/mL | 10mg/mL |
| Formula | Cherry-flavoured concentrate | Unflavoured concentrate |
| Special Instructions | Dispensed "as-is," no preparation or mixing required | To reduce risk of diversion, must be mixed with quantity sufficient (qs) of flavoured beverage up to 100mL |
Metadol-D® prescriptions must be written on the standard BC Methadone Maintenance Treatment Controlled Prescription Program Form
Metadol-D® prescriptions can only be accepted when written using an original Methadone Maintenance Controlled Prescription form. The prescriber must write "Metadol-D" in the "Special Instructions" field. If these instructions are unclear or illegible, pharmacists should confirm with the prescriber.
As with any methadone prescription, pharmacists must ensure that the prescription is completed in full by the prescriber as outlined in the College of Pharmacists of British Columbia Methadone Maintenance Treatment Policy Guide (2013).
Metadol-D® is sold commercially as an unflavoured 10mg/mL solution, and must be diluted to 100mL in a suitable beverage before being dispensed to a patient. 
Because there will be potentially three different formulations of methadone stocked in some community pharmacies -1) cherry–flavoured Methadose™; 2) sugar-free, unflavoured Methadose™; and 3) unflavoured Metadol-D® - it is critical that pharmacists exercise caution to ensure that no errors are made in preparing each patient's dose.
Preparation Instructions:
Premeasure the dose of Metadol-D® 10mg/mL solution. 
Prepare Tang, Crystal Light, or similar beverage crystals at full strength according to the manufacturer's directions on the package. 
Add a quantity sufficient (qs) of the full strength beverage to the premeasured dose of Metadol-D® up to a total of 100mL.
Each dose must be dispensed in individual appropriately sized container, and labeled in accordance with requirements. 
In the sig field, include the dose in mg in a total of 100mL of juice, i.e., 40mg unflavoured Metadol-D® in total (qs) 100mL of juice.
Sample Preparation Chart - 100mL Metadol-D dose
Daily Dose
Metadol-D concentrate (10mg/mL)
Diluent (flavoured beverage)
20 mg
2 mL
qs to 100 mL
40 mg
4 mL
qs to 100 mL
60 mg
6 mL

qs to 100 mL

80 mg
8 mL
qs to 100 mL
100 mg
10 mL
qs to 100 mL
College Opioid Agonist Treatment Policies and Guidelines
Pharmacists should adhere to the College of Pharmacists of BC's Professional Practice Policy-66: Opioid Agonist Treatment and accompanying Policy Guide for Methadone Maintenance Treatment when filling prescriptions for Metadol-D.
Patient safety highlights
Under the, Health Professional Act Bylaws, Schedule F, Part 1 - Community Pharmacy Standards of Practice, pharmacists must review each individual PharmaNet patient record, and resolve any medication-related problems prior to dispensing Metadol-D®.
PharmaNet will not automatically identify potential drug interactions for methadone. Pharmacists must ensure they maintain their knowledge of potential drug interactions with Metadol-D®. 
As with all medications, pharmacists must counsel the patient on the risks (including common side effects) and benefits of taking their medication, and will need to be familiar with this information for Metadol-D®.
BC Centre on Substance Use Metadol-D® Guidance Webinar
The BCCSU hosted a webinar on December 3 that reviewed available research, practice guidance, prescriber and patient perspectives on Metadol-D®. The webinar recording can be accessed here:
Metadol-D: Clinical Implications and Patient Experience - Webinar
Resources 
References 
Greer, AM. 

et a

l. "Patient Perspectives of Methadone Formulation Change in British Columbia, Canada: Outcomes of a Provincial Survey." Substance Abuse Treatment, Prevention, Policy 11 (2016): 3.  https://www.ncbi.nlm.nih.gov/pmc

/articles/

PMC4712495

/

McNeil et al. Negotiating structural vulnerability following regulatory changes to a provincial methadone program in Vancouver, Canada: a qualitative study. Soc Sci Med. 2015; 133:168-176. https://www.ncbi.nlm.nih.gov/pubmed/25875323
Socias et al. Unintended impacts of regulatory changes to British Columbia Methadone Maintenance Program on addiction and HIV- related outcomes: an interrupted time series analysis. Int J Drug Policy. 2017; 45:1-8. https://www.ncbi.nlm.nih.gov/pubmed/28454044
BC CENTre ON SUBSTANCE USE GUEST POST READLINKS SERIES 
A series of guest posts from the BC Centre on Substance Use (BCCSU) focused on provincial guidelines and other best practices for all health care professionals in BC involved in treating patients with opioid use disorders.
Cheyenne Johnson, MPH, RN, CCRP
Cheyenne Johnson is the Director of Clinical Activities and Development with the BC Centre on Substance Use and the Director of the BC Center on Substance Use Addiction Nursing Fellowship. In her current position she oversees the development of provincial clinical care guidance documents and dissemination, including evidence-based clinical guidelines, practice support tools and policy briefs.
Cheyenne completed her Bachelor of Nursing Science at Queen's University and her Master's of Public Health at Simon Fraser University. She joined the BC Centre for Excellence in HIV/AIDS in 2013 as a Clinical Research Nurse, where she went on to be the Inaugural Nursing Fellow of Canada's only addiction nursing training program, the St. Paul's Goldcorp Addiction Nursing Fellowship.
Emily Wagner
Emily Wagner, MSc, is a Medical Writer at the BC Center on Substance Use. She worked closely with the guideline committee and chairs to develop the BCCSU Guideline for the Clinical Management of Opioid Use Disorder. Emily completed her Master's of Science at Simon Fraser University. Prior to joining the BCCSU in 2015, she worked as a Research Manager at BC Women's Hospital and Health Centre for seven years in the field of reproductive infectious diseases.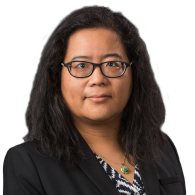 Mona Kwong, BSc(Pharm), PharmD, MSc
Mona Kwong is a College of Pharmacists of BC Board member and is a Pharmacy Advisor for the BC Centre on Substance Use.
Mona Kwong has 20 years of pharmacy experience, working as a staff pharmacist, clinical pharmacist, pharmacy manager and owner. From 2005-2011, she was a faculty member at the UBC Faculty of Pharmaceutical Sciences and continues to educate pharmacists through different workshops and initiatives. She is committed to enabling pharmacists to practice to their fullest extent of their abilities through meaningful collaboration with the pharmacy community and other health care professions.
---
Guest Posts
ReadLinks Guest Posts are intended to expose the public and pharmacy professionals to a diverse range of knowledge, and expertise, with the goal of expanding awareness of issues related to public safety and pharmacy practice. While the College enforces strict Guest Post Submission Guidelines, the views and opinions expressed in Guest Post articles are those of the author(s) and do not necessarily reflect the official standards or positions of the College of Pharmacists of British Columbia.
BC Centre on Substance Use