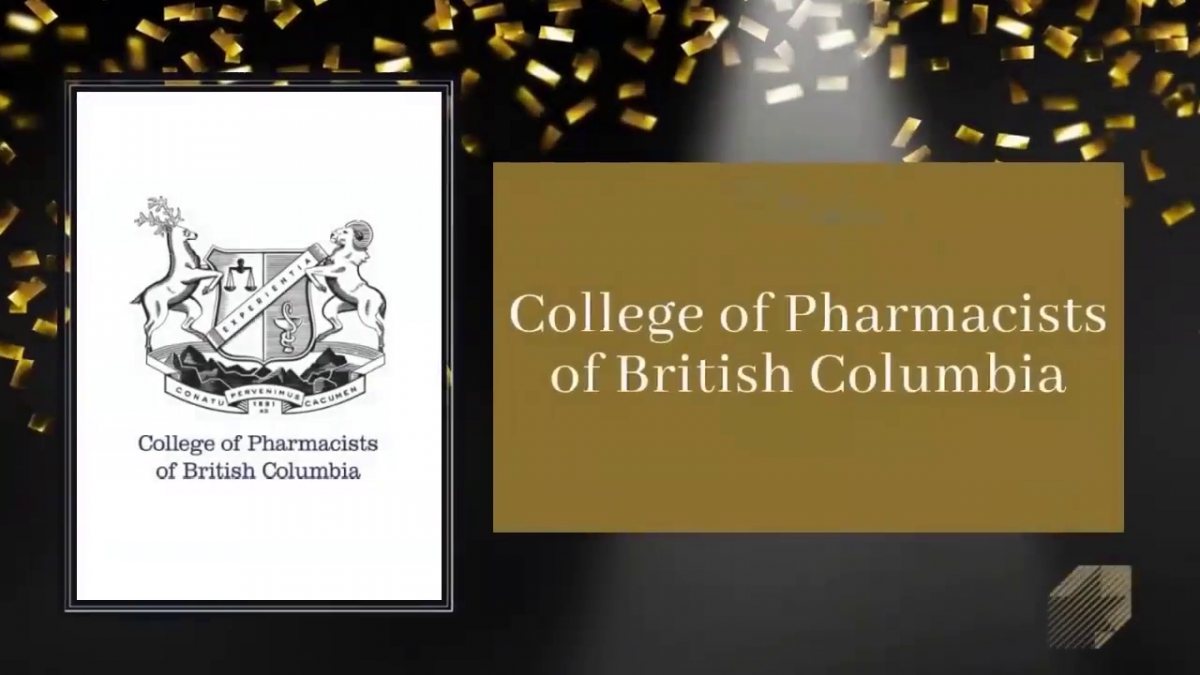 The College Receives Canada Award for Excellence 
On November 4, 2021, the College received its Canada Award for Excellence – Gold Certification in the Excellence, Innovation and Wellness category. 
Achieving Excellence Canada's Gold Certification further establishes the College as a modern, relevant and progressive organization, which is able to continue to fulfill its duty to protect the public within an ever-changing provincial health landscape.
"I am extremely proud of the tremendous work we have done to be awarded a Gold Certification by Excellence Canada. This accomplishment reflects the dedication of all of our staff to the College's important work in protecting the public through the regulation of pharmacy practice in BC."

 

- Bob Nakagawa, Registrar & CEO, College of Pharmacists of BC
Watch Our Acceptance Speech: 
The Excellence, Innovation and Wellness® Standard is an integrated quality-based management system, based on a holistic strategic framework that ensures organizations achieve the best possible outcomes across all business drivers, including: Leadership, Planning, Customers, People and Processes. Each standard has four levels of certification (Bronze, Silver, Gold, Platinum), comprised of requirements that facilitate progressive implementation.
The key outcomes of the Gold Certification are: 
Positive achievements in meeting and exceeding strategic goals
An organization-wide focus on excellence, innovation and wellness issues
Positive results across all drivers, across all areas/departments of the organization
Widespread quantifiable improvement as a result of moving from reactive to proactive approaches and practices
ABOUT EXCELLENCE CANADA
Excellence Canada was originally founded in 1992 by Industry Canada as the National Quality Institute (NQI). In 2011, they were rebranded as Excellence Canada, an independent, not-for-profit Corporation that is dedicated to advancing organizational performance across Canada.
As Canada's national authority on Quality and Healthy Workplace practices, Excellence Canada has created a uniquely Canadian model, providing measurable standards and objective validation through its certification program.