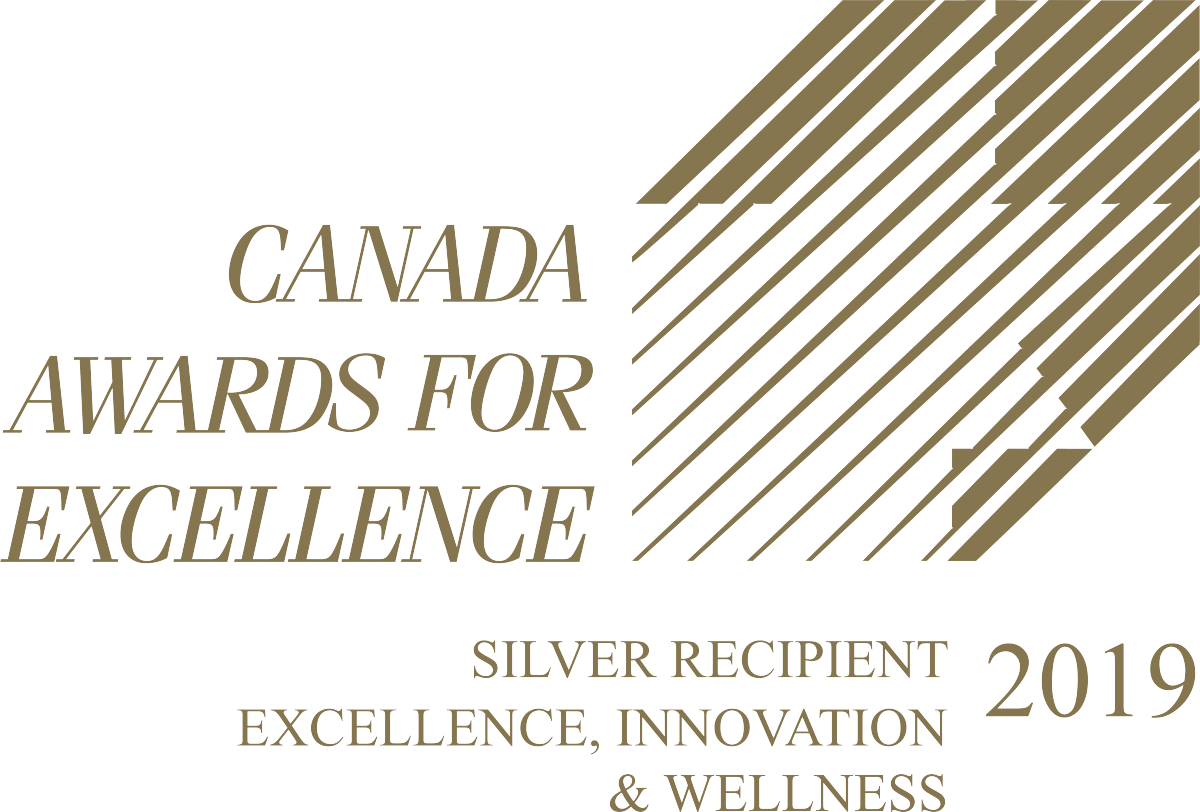 On November 5, 2019, the College received its Canada Award for Excellence – Silver Certification in the Excellence, Innovation and Wellness® category.
Achieving Excellence Canada's Silver Certification ensures the College's status as a modern, relevant and progressive organization, which is able to continue to fulfill its duty to protect the public within an ever-changing provincial health landscape.
"I am extremely proud of the tremendous work we have done to be awarded a Silver Certification by Excellence Canada. This accomplishment reflects the dedication of all of our staff to the College's important work in protecting the public through the regulation of pharmacy practice in BC."
Bob Nakagawa, Registrar and CEO
The Excellence, Innovation and Wellness® Standard is an integrated quality-based management system, based on a holistic strategic framework that ensures organizations achieve the best possible outcomes across all business drivers, including: Leadership, Planning, Customers, People and Processes. Each standard has four levels of certification (Bronze, Silver, Gold, Platinum), comprised of requirements that facilitate progressive implementation.
The key outcomes of the Silver Certification are:
Enhanced employee involvement in planning and improvement initiatives
A wider understanding by employees of the organization's strategic approach to excellence, innovation and wellness
Strategic and annual operating plans are in place
Establishment of baseline indicators, measures and related goals for excellence, innovation and wellness.
The Silver Certification aligns with the College's 2017/18 – 2019/20 Strategic Plan, which focuses on the theme of Organizational Excellence. In order to continue to meet the ongoing needs of pharmacy professionals, pharmacy owners, directors, staff, the public and other stakeholders, the College must ensure the efficacy and efficiency of its foundational business processes, technological supports, and the organization of its governance and staffing.
The College is committed to continuing to pursue organizational excellence as part of how it deliver on its mandate to protect the public and work towards its vision for better health through excellence in pharmacy.
What's Next?
The College will continue its journey to excellence by working toward Excellence Canada's Gold Certification. The College expects to make its submission to Excellence Canada for its Gold Certification in late 2021. Stay updated with the College's journey!
About Excellence Canada
Excellence Canada was originally founded in 1992 by Industry Canada as the National Quality Institute (NQI). In 2011, they were rebranded as Excellence Canada, an independent, not-for-profit Corporation that is dedicated to advancing organizational performance across Canada.
As Canada's national authority on Quality and Healthy Workplace practices, Excellence Canada has created a uniquely Canadian model, providing measurable standards and objective validation through its certification program.
Featured Image: