District 8 - Sorell Wellon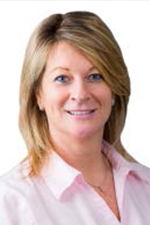 My name is Sorell Wellon. I would like to begin by acknowledging that I am on the traditional and unceded territory of the Coast Salish Peoples, the traditional territory of the Quw'utsun (Cowichan) Tribes.
I am a Pharmacy Technician with more that 19 years of pharmacy experience in all areas of practice. As a prior College Board member with a multitude of Board Committee Chairing, I bring valuable governance experience.
During my appointed and elected Board positions and in keeping with the Colleges mandate to serve and protect the public, I have had the pleasure to be a part of many positive changes to our existing legislation.
My pharmacy career began in 2002 when graduating with honours as valedictorian from Sprott-Shaw Community College. My passion for sharing my knowledge in pharmacy expanded with instructing the Pharmacy Technician Program for Nanaimo and Duncan Community Colleges. During this time I completed my Provincial Instructors Diploma through Vancouver Career College.
In the spring of 2011 I had the honour to part of the inaugural group of Registered Pharmacy Technicians in British Columbia. As a licensed Technician, I expanded my teaching credentials by instructing the online Pharmacy Technician Bridging Program for the University of British Columbia.
I gained valuable long term care experience as Manager of Operations for Remedy's Rx Specialty Pharmacy in Sidney. Currently, I am working as a Registered Pharmacy Technician for Vancouver Island Health Authority at the Cowichan District Hospital in Duncan. I have a strong focus on patient safety forged from my years of experience in retail, LTC and hospital pharmacy. This experience along with my years of governance on the College Board would be a valuable asset for the Pharmacy Technician representative of College Board District 8.