District 6 - Eric Sletmoen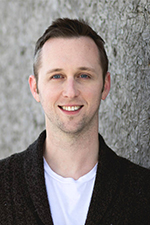 "I would be honored to represent BC Pharmacy Technicians on the CPBC Board in our continued commitment to protecting the public we serve. When I became regulated by the College in 2014, it became clear to me that consistently focusing on protecting the public from medication errors is the essence of what our profession does – we hold ourselves to the highest standard to keep others safe. Because of these high standards, we've been given the privilege of being able to self-regulate our own profession, and that privilege cannot be taken lightly. It means we have to constantly be re-evaluating ourselves and our systems to see if we can be doing any better, and I would like to be a part of that.
My experience as a pharmacy technician in BC has taken me from the Production Center in Langley to hospital practice at VGH, and throughout our region I've seen the behind-the-scenes work we do from packaging and compounding to checking and dispensing that keeps the public safe from harm. I may have worked with some of you in Langley or Vancouver, and you'll remember my passion for pharmacy practice and patient safety. I am already very familiar with the details of PODSA and the HPA because of my previous volunteer work and continuing education, and that experience would help me bring a valuable perspective to the Board during future discussions.
I hope you'll consider voting for me for District 8. If elected, I pledge to uphold the College's standards and do my best to advance policies that focus on making the practice of pharmacy safer for the public.
Thank You, and Stay Safe!
- Eric Sletmoen, Registered Pharmacy Technician"