Complaints Criteria
What the College Can Investigate
The College has the authority under the Health Professions Act to investigate complaints received about the conduct or competence of registered pharmacists and pharmacy technicians. Each complaint is reviewed to determine the best approach to resolve the issue and to protect patient safety. 
The Inquiry Committee 
The College's inquiry committee investigates complaints and concerns regarding a registrant's conduct, competency and/or ability to practice and decide on an appropriate course of action pursuant to legislation.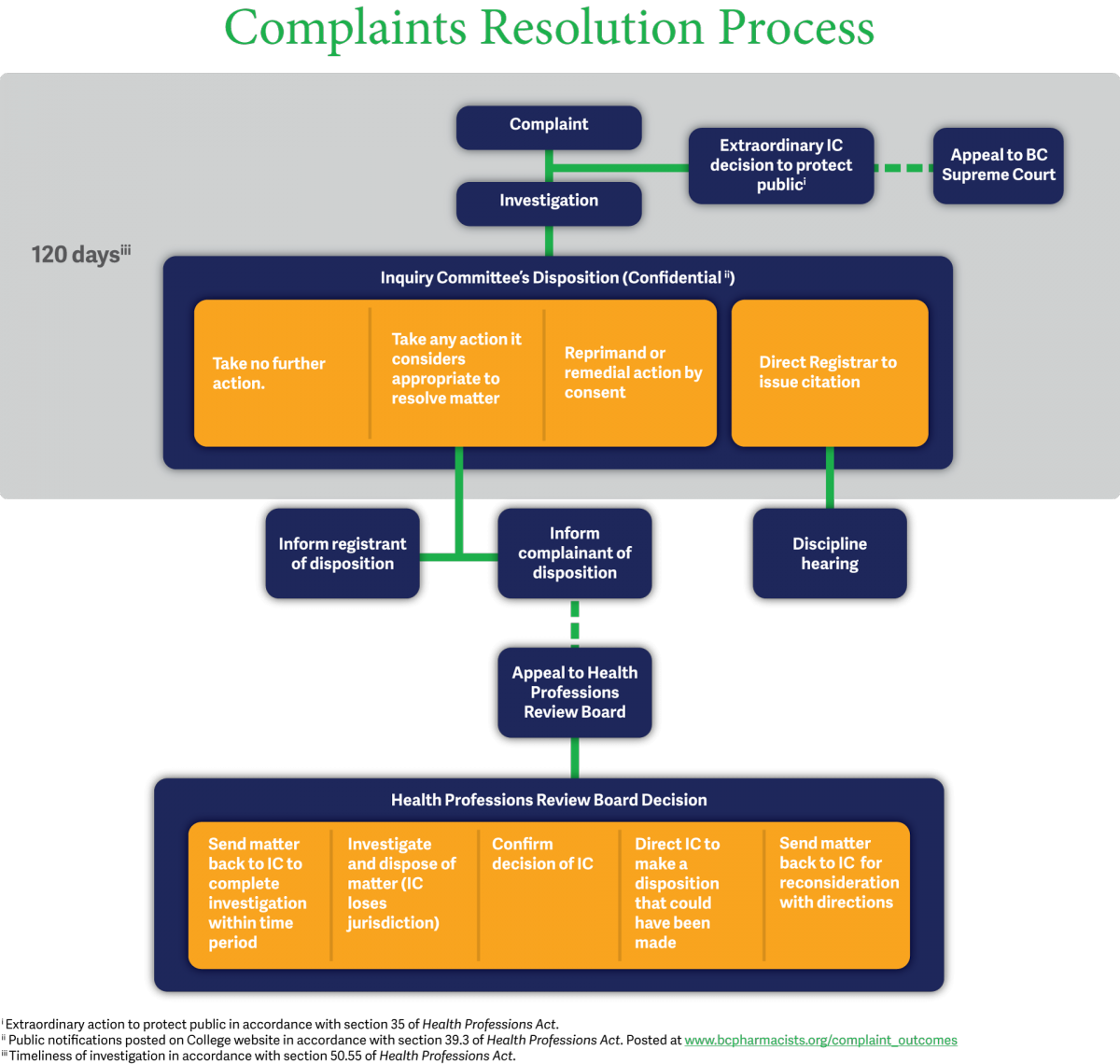 The Inquiry Committee may, on its own motion, investigate a registrant regarding any of the following matters: 
A contravention of the Health Professions Act, its regulations or its bylaws; 
A conviction for an indictable offence; 
A failure to comply with a standard, limit or condition imposed under the Health Professions Act;
Professional misconduct or unprofessional conduct; 
Competence to practise pharmacy;
A physical or mental ailment, an emotional disturbance or an addiction to alcohol or drugs that impairs his or her ability to practise pharmacy. 
What the College Cannot Investigate 
The College cannot investigate or resolve complaints that fall outside of our jurisdiction.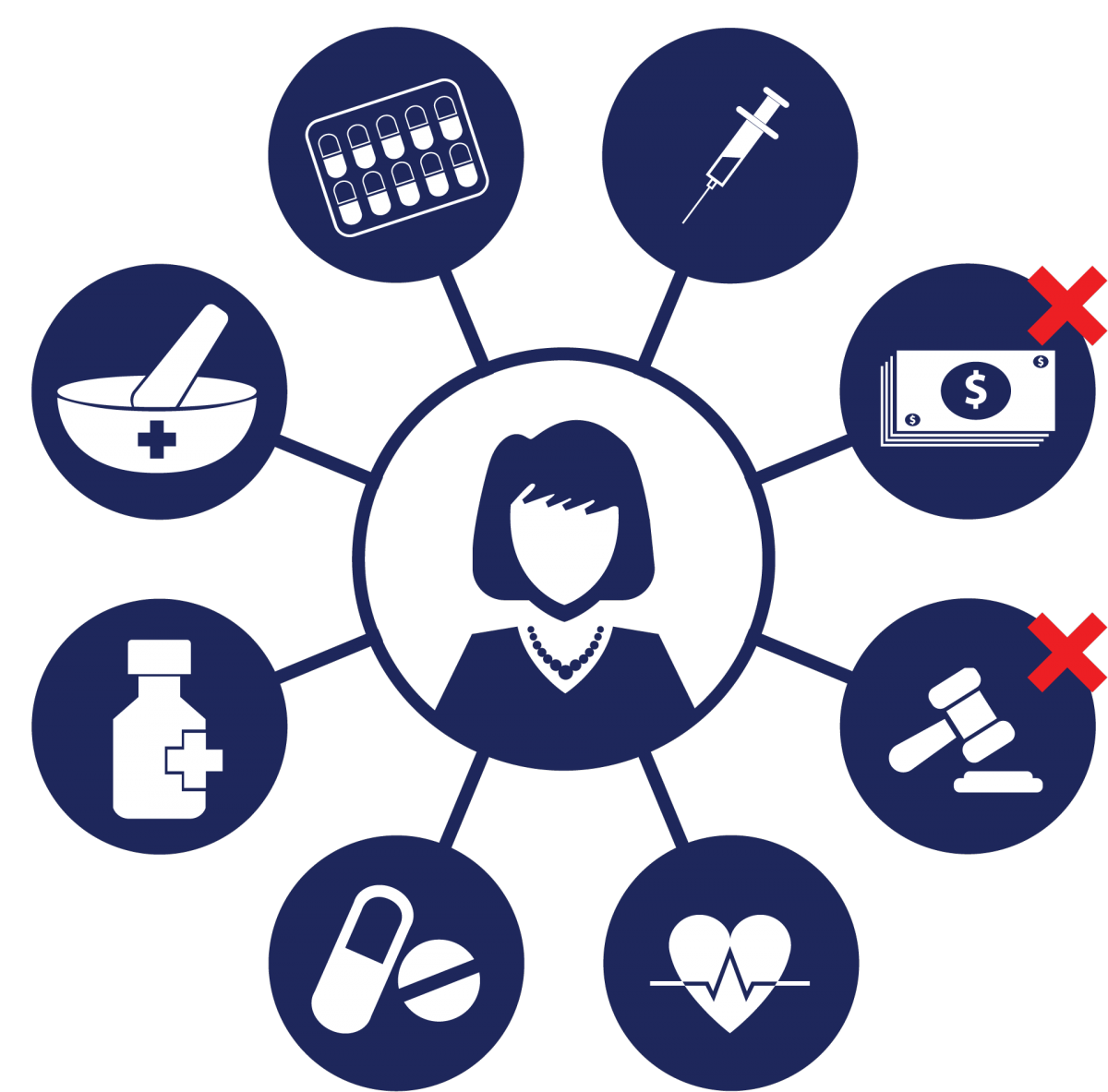 The College is not able to: 
Compensate a complainant (monetary or non-monetary). 

Those seeking remuneration for harm caused by a pharmacist or pharmacy technician should speak with a lawyer;
Become involved in a fee dispute between a registrant and another party;
Order a pharmacist to provide certain treatment to a patient;
Provide clinical advice or treatment;
Provide referrals;
Mediate business disputes between registrants;
Provide legal advice;
Resolve billing issues (eg. PharmaCare deductibles, prescription pricing, refunds);
Resolve issues related to poor customer service.
Links