Strategic PLAN AND KEY Initiatives
The College of Pharmacists of British Columbia is actively involved in the following strategic initiatives as set out in its 2014/15 - 2016/17 Strategic Plan.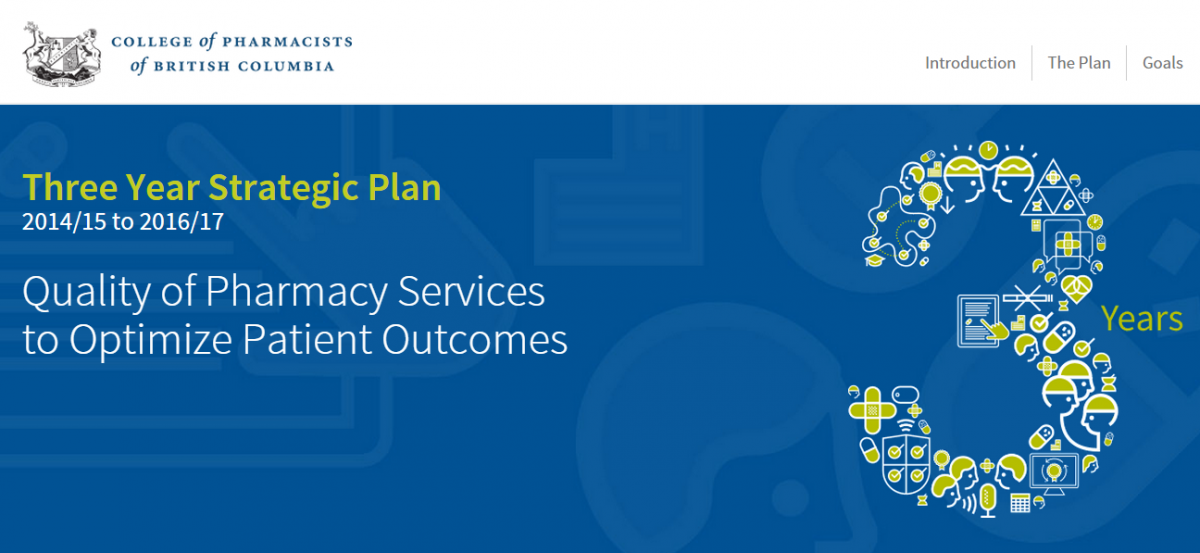 Pharmacists and pharmacy technicians are asked to familiarize themselves with these strategic initiatives as they directly impact our profession and assist the College in meeting its mandate to provide safe and effective pharmacy care.
For more information on the College's strategic plan, please visit www.qualitypharmacy.ca. 
KEY INITIATIVES
 
*Updated on a regular basis.